Ronald Joseph Weigel
---
Born - May 29, 1947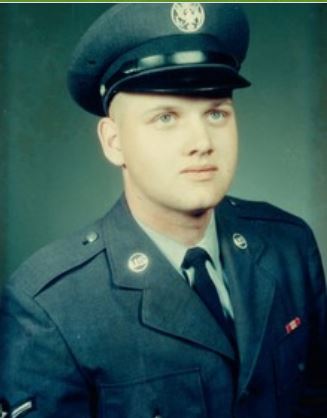 Died - October 3, 2017 Salem, OR
Ronald "Ron" Weigel passed away Tuesday, October 3rd, 2017 in his home in Salem, OR, surrounded by friends and family. A memorial service will be held October 16th, 2017 at 2pm, at Willamette National Cemetery in Portland, OR.
Ron was born in Selz, North Dakota to Pete & Julia Weigel, May 29, 1947. The family moved to Union Mills, OR when Ron was 1 year old, in 1948. Ron attended high school at Molalla Union High School, and graduated in 1965. He then went on to serve in the Air Force, also serving in Vietnam.
Ron spent most of his career as a letter carrier for the United States Postal Service, and was very well-liked by the people he served on his route. Ron spent his retirement spending time with his sons and enjoying his grandchildren. Ron loved fishing, as a child and an adult. He also loved to watch football with his boys and make dinners for them and their families.
When he wasn't spending time with friends and family, he was busy planning his next trip. Ron loved to leave the rainy Oregon winters behind for sunny Puerto Vallarta, where he spent many months with close friends, Floyd and Hubert , and countless other friends he made along the way. Ron considered himself very fortunate to have traveled to places that many never see in their lifetime, including Paris, Rome and countless other amazing sites and cities.
Ron will be remembered as a man who was a devoted father, a caring brother, a loving grandfather, and a loyal friend. He is survived by his son Zachary (Tricia) of Wilsonville; Matthew (Kelsey) of Salem; 4 grandchildren: Henry, Juliana, Olivia, and Connor. He is also survived by his siblings Evelyn Arola, Kathy Newberry, and Gerald Weigel. Ron also leaves behind numerous nieces and nephews.
Ron was preceded in death by his brother Leon Weigel, and his parents, Pete & Julia Weigel.