Thomas Jay Webster
---
March 17, 1950 - February 26, 2016



Thomas Jay Webster, 65, of Camden, Michigan, passed away Friday, February 26, 2016, at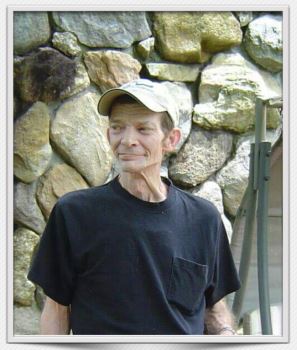 home. Born March 17, 1950, in Hillsdale, Michigan, he was the son of Charles P. and Vera (Havens) Webster. He was a graduate of Molalla Union High School and attended Clackamas Community College, both in Oregon. He was a licensed builder in the construction industry and enjoyed gardening, building, helping people, and spending time with his grandchildren.

On September 10, 1999, he married Deborah Blay and she survives. Also surviving: two daughters, Christine (Mike) Webster and Jennifer (Nathan) VanAken, both of Camden, Michigan; four sons, Michael Webster of Portland, Oregon, Terry (Karin ) Webster of Lafayette, Oregon, Nate (Christy) Leggette of Camden, Michigan, and Gale (Jennifer) Leggette of Osseo, Michigan; one sister, Darlene (Gerald) Crews of Erwin, Tennessee; one brother, Robert (Billye) Webster of Damascus, Oregon; 19 grandchildren, and two great-grandchildren. He was preceded in death by his parents and one brother, Charles B. Webster.

Graveside services with military honors will be held 2:00 p.m. Sunday, May 15, 2016, at Camden Cemetery in Camden, Michigan, with Pastor Don Lee officiating.