Vera (Kristan) Watson
---
Date of birth: April 10, 1927
Date of death: April 25, 2018
Vera was born on April 10, 1927 and passed away on April 25, 2018.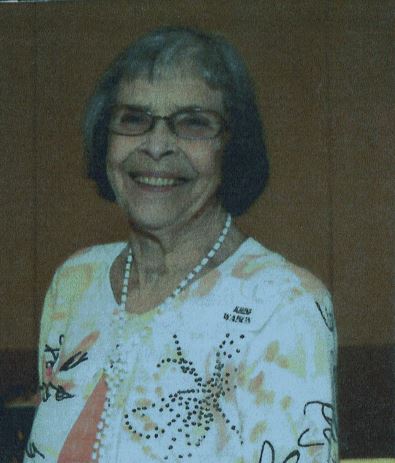 On April 25th, Mrs. Vera Watson passed away at her home in Oregon City at the age of 91.
She was born on April 10, 1927 to Jacob and Lucy Kristan, the youngest of four children. She grew up in the Brush Prairie-CamasWashington area, attending schools there until her family moved to Molalla, Oregon where she graduated in 1945.
On Christmas Day in 1948, she married Robert Fair Watson. They were married 62 years before his passing in 2010.
Mrs. Watson is survived by her daughter, Mrs. W. Stephen Kraxberger , (Rosemarie) of Beavercreek and her son, Jacob of Colfax, Washington.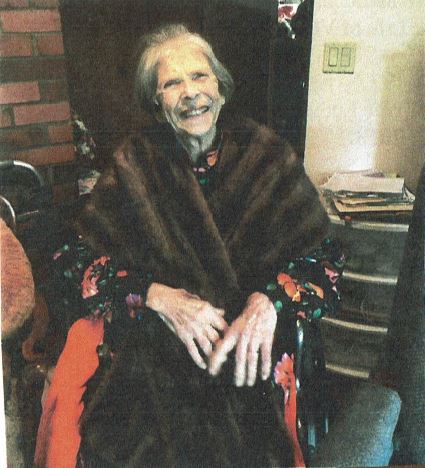 There are ten grandchildren and eleven great-grandchildren in her legacy.
Donations may be made in her honor to the Prince of Life Memorial Fund or to a charity of your choice.
Vera Kristan was born in Vancouver, Washing to Jacob and Lucy (Leland-Montgomery) Kristan on April 10th, 1927. She was the youngest of four children - Eva (who died at 3 years old), Robert and Ray - all have preceded Vera in passing on.
She started school at Brush Prairie, Washington then moved to Camas, Washington schools. Living on "Prune Hill" the Kristan home burned down - it was the last time the Camas Fire Department responded to a fire outside the city limits. Grandma Lucy Kristan " rescued" Vera' s doll which she cherished through the years. She had a dog named Whitney that was her favorite "friend".
While living at Prune Hill, here family raised hay, potatoes, and acres of strawberries of which she was a "master" picker.
During the summer of her junior year, the Kristan family moved to a farm in Molalla. Vera got to sit next to Verlyn Kraxberger and even dated him back then. She graduated with the class of 1945. (In later years she was so proud that her five Kraxberger grandchildren are Molalla Indian grads too.)
After high school her parents bought the Chase Apartment Building at the top of the bluff next to the Oregon City Elevator. Vera got a job at Seid' s Chinese Restaurant waitressing as well as waiting the counter at Huntly-Draper Drug Store in downtown Oregon City.
In 1947 she met Robert Fair Watson at Stanley's Donut Shop in Gladstone on 99E. Bob was taking over the donut shop to make it a hamburger "joint" - Vera was helping make donuts - their relationship "raised" from Parkrose to Oregon City over the next year. So on Christmas Day in 1948, Vera got her best present becoming Mrs. Robert Fair Watson at the Camas Presbyterian Church. They "got" to be married for 61 years and 8 months before Robert's passing in 2010.
After marriage, Vera worked in downtown Portland at Robert's Fine Foods until getting pregnant. Rosemarie was born in February, 1952, while they were living in downtown Clackamas. After Rosemarie's birth, Vera picked pansy seeds at Clarkes Pansy Farm in Clackamas. An opportunity came to purchase four acres on Aldercrest Road in Milwaukie. They lived in a home on the property while building their·future home on the hill behind - selling two of the four acres.
Prince of Life Lutheran Church became their new home church in 1985. When Meyers Road was "put through", Prince of Life had the opportunity to move it's building onto Meyers to the present location. With the Lord's direction, Bob and Vera were able to help put a daylight basement (brick of course) under the established church building. The basement includes two fireplaces . Taking up her time as a haud carrier for Bob on many jobs, they got to be together more than most couples. They both were able to encourage each other to complete jobs.
In the early 90's, Bob and Vera purchased an additional 15 acres next to their driveway which they had dreamed of developing someday. Instead they had to sell the 15 acres to developers who made Meyers Road connect from Gaffney Lane to Highway 213 in 1999.
Wanting to move to the other side of the creek, in 1992, Bob and Vera built a 3-bay shop. They then worked on their "dream" home of clinkers and collections of Bob's jobs over the years. Vera was so grateful to be able to live in their home these past 25 years, especially after Bob's passing.
As the grandchildren began marrying, Vera's biggest dream of having great-grandchildren became a reality with blessing her with 4 boys and ten girls. The boys are Tiernan, Oliver, Sawyer, and Samuel. The girls are Kenzie, Ella, Avery, Makayla, Kathleen, Lyla, Miriam, Kora, Francis, and Haven.
When Vera was diagnosed with pancreatic cancer in February, her desire was to live long enough to get to meet her newest great-granddaughter (Haven was born on June 11th) and be at Adah's wedding coming in July, but the Lord chose to take her to glory ahead of her wishes. She knew both of these families will be blessed at the events.
Vera loved her children, grandchildren and greats, so at 91 years, many stories have been lived through. She then got her wish to peacefully pass away at home on April 25, 2018. Jesus knows our everyday walk and hold our hands too. Vera - Mom, Grandma, and Great-Grama endured to the end and we were thankful to have had her in our lives.
Thanks to Providence Hospice, the Prince of Life Church Family, and special friends who cared for and stayed with Vera in her final months and weeks.