Georgia (Schwab) Walkup
---
May 3, 1931 - Aug. 5, 2017
Beloved wife, mother, grandmother, and great-grandmother Georgia Schwab Walkup died peacefully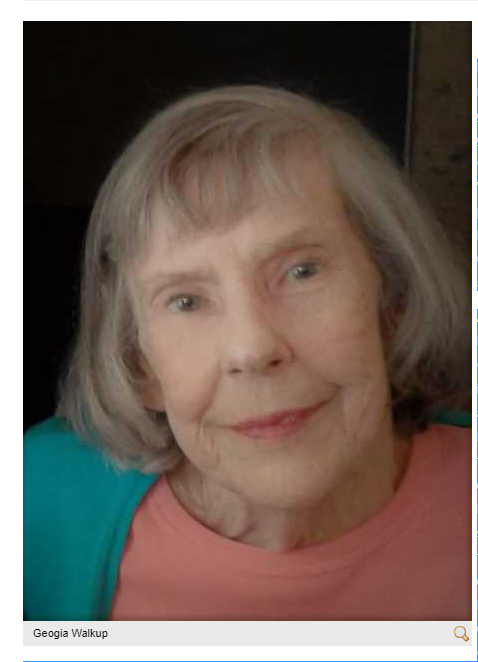 at home in Lake Oswego on Aug. 5, 2017.
A native San Franciscan, Georgia grew up in Berkeley, Calif. and Washington, DC. She studied for an English degree at UC Berkeley, where she met her forester husband of 55 years, Robert H. Walkup.
Over her long life, Georgia worked as a homemaker, high school English teacher, secretary, and administrator for Christ Church Episcopal Parish. She enjoyed movies, travel, reading, aqua aerobics and watching baseball. Georgia self-published two novels about life in California, "Within Sound of the Campanile" and "Evenings at the Claremont."
Her church was her cherished second family. Georgia was a member of St. Catherine's Guild and cooked for many years for the Potluck in the Park program.
Georgia is survived by three children, Janet Walkup Weil (John), Douglas (Patty) and Robert (Carol) Walkup; five grandsons, Daniel Weil and Joshua, Christopher, Russell and Joel Walkup; three greatgrandchildren, Teah, Julianna and Owen Walkup, and her large extended family.
A Funeral Service will be held at 3 p.m. Aug. 28 at Christ Church Episcopal Parish, 1060 Chandler Road, Lake Oswego. Burial will be at Willamette National Cemetery.
In place of flowers, donations to Christ Church Outreach Commission are encouraged.