Guy Steven Tolstead
---
Date of birth - January 26, 1965
Date of death - February 6, 2019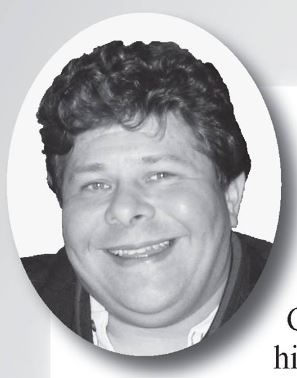 Guy Steven Tolstead passed away at his home in Molalla, on Wednesday, February 6, 2019.
He was born on January 26, 1965, and was adopted by Louis and Tommi Tolstead within days of his birth. Guy was the youngest and last of four baby boys adopted by the Tolsteads, who lived in Milwaukie, Oregon.
At the age of four, Guy begun his musical career, learning to play the accordion. He later went on to learn to play other keyboard instruments, as well as drums and percussion. He became an exceptional musician and over his lifetime played countless performances, not only in school bands, but also went on to play professionally in many contemporary bands.
In 1975, the family moved to Molalla, where Guy attended Molalla Grade School, graduating from Molalla Union High School in 1983. He was always an exceptional student in all subjects, and developed a love for computers and technology. After several years as a professional musician, he went on to become a certified Network Administrator and hired on with Molalla River School District, eventually assuming the role of Technology Coordinator. He left the district in 2004 and went to work for many years as a Technology Support Specialist for OSEA in Salem. Guy will be lovingly remembered for his big heart, his willingness to go out of his way to help anyone, and his ability to fix just about anything.
Guy was preceded in death by his father, Louis Tolstead, and is survived by his mother, Tommi Tolsteda; brothers Neil, Scott and Mitch Tolstead; and many other family, friends and coworkers, all who loved him dearly.
A public Celebration Of Life will be held on Saturday, March 16 at 11:30 am, at Foothills Community Church, 122 Grange Ave., Molalla Oregon.