Kay Elaine (Buche)Taber
November 20, 1943 - October 11, 2016
---
Kay Elaine Taber, 72, of Ryegate, passed away October 11, 2016 on natural causes in Billings Clinic.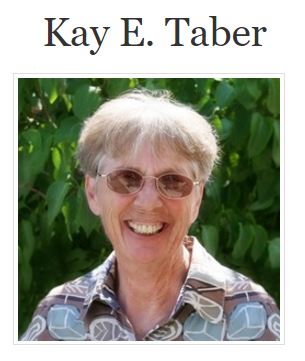 Kay was born in Oregon City, Oregon to Herman and Maxine (Durst) Buche on November 20, 1943. She went to high school at Molalla High School in Molalla, Oregon and graduated in 1961.
She met and later married Fred, her husband of 52 years on May 2, 1964. Tracey and Steven were born while she went on to earn a Bachelor's of Science in Education from Portland State in 1967. After graduation they moved to Ripon, California where she taught school at Ceres. In the summer of 1968 they moved to Ryegate where she taught school and ranched. While living and ranching in Ryegate Deidre and Scott were born. In 1974 the family moved to Oregon for 1 year to work. In 1975 they returned to Ryegate to live and ranch.
Kay was the best wife, mother and grandmother you could ever have known. Her grandchildren were her pride and joy. She was an exceptional cook and friends and neighbors would drive miles just for a piece of one of her pies and hospitality-not a soul left her house hungry! She enjoyed cooking and baking with her daughters and granddaughters. Kay taught many the love of sewing in her many years as a 4-H leader. She also enjoyed flowers, gardening and reaping the benefits of her garden by canning the fresh produce. Kay was a tough, hard-working rancher. She was very active throughout the years in Farm Bureau, Montana Cattlewomen's and 4-H.
Kay is survived by her husband Fred of Ryegate; children Tracey (Ron) Perry of Osseo, WI; Steven Taber of Fayetteville, NC; Deidre Taber of Ryegate, MT; Scott (Christine) Taber of Clayton, NC; eight grandchildren Alyssa and Morgan Perry; Amber and Matthew Taber; Malori and Mariah Dietrich; Jacob and Jesse Taber.
Kay is preceded in death by her parents, Herman and Vera Buche; Les and Maxine Wells and brother Earl Buche.
Funeral services for Kay E. Taber will be Monday, October 17, 2016 at 2:00 p.m. in the Perkins Chapel in Harlowton. Burial has taken place in the Taber Family Cemetery at the family ranch. The Perkins Funeral Home is assisting the family.
Memorial donations may be made to Wheatland Memorial Healthcare or the charity of their choice and they may be left with the Perkins Funeral Home, PO Box 313 Harlowton, MT 59036.
Condolences for the family may be posted on-line at www.perkinsfuneralandcremation.com.
---
Kay Elaine (Buche) Taber , 72, of Ryegate, Montana, died Tuesday, Oct. 11, 2016, at Billings (Montana) Clinic.

Funeral services at 2 p.m., Oct. 17, in the Perkins Chapel in Harlowton.

Burial has taken place in the Taber Family Cemetery.

Perkins Funeral Home is assisting with arrangements. .