John Edward Sweet
---
Date of birth - December 6, 1932
Date of death - August 14, 2019
John Edward Sweet passed away Aug. 14, 2019 at St. Vincent Hospital, surrounded by his family and friends. He was born in Los Angeles, Dec. 6, 1932, to John H. Sweet and Francis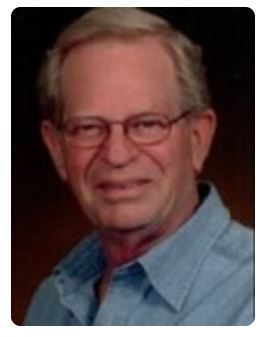 McCafferty. He served in the U.S. Navy in Korea, after which he went on to work for the State of Oregon Department of Revenue.
He married Georganne Sweet in 1950, and together they had two sons, John Mark and Jim Sweet. He later remarried to Rosemarie Mendez and they enjoyed 29 years together until her passing in 1999. On July 7, 2002 he was remarried, to Marilyn Bent Sweet.
He is survived by his wife, Marilyn J. Sweet; his brothers, Joe Sweet (Cece) and Jim Sweet (Carolyn); his son, John Mark; stepsons, Joe Mendez, Michael Culleton; and stepdaughter, Ramona; six grandchildren, Adam, Jennifer, Mackenzie, Curran, Kelly and Carter; two great-grandchildren; and several nieces and nephews. He was predeceased by his first wife, Georganne; his third wife, Rosemarie Sweet; and his son, Jim Sweet.
John was a kind, intelligent and loving man, who will be missed by all who knew him. His Celebration of Life will be held at 11 a.m., Thursday, Aug. 22, 2019, at Young's Funeral Home. He will be interred in Willamette National Cemetery.
Published in The Oregonian from Aug. 20 to Aug. 21, 2019