Arnold (Arnie) Edward Suhrbier
---
Date of birth - January 9, 1943
Date of death - January 6, 2020
Arnold, (Arnie) Edward Suhrbier was born January 9, 1943 in Oregon City, Oregon to John Edward and Betty Suhrbier. He is survived by his wife Laurie of 52 years and 4 children. Ben(Ericka), Katrina (Troy), Andy (Coral), Cristal (Russ) , 9 grandchildren, and his sister Verna Vogeltanz.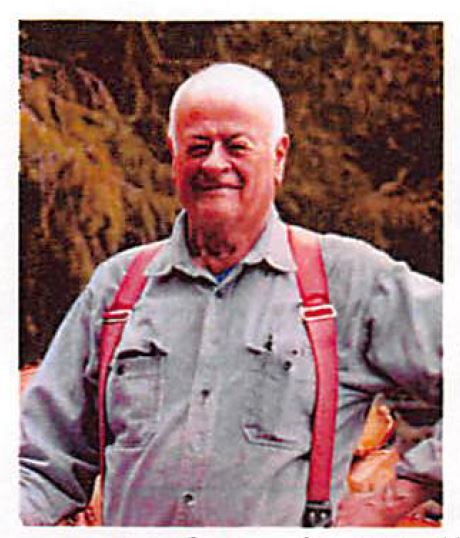 As a boy, Arnie was active in Boy Scouts and developed a love for the outdoors. He loved to explore on his parents farm in Mulino, Oregon, fishing or hunting. He milked cows and raised pigs. He was especially close to his bachelor uncles who is said he watched milk their cows a thousand times. He was active all his life in the Lutheran Church. The kids he taught in Sunday School always liked how he could weave the Sunday School stories into his life stories usually with a dose of humor attached.
He was a graduate of Oregon State University with degrees in Forest Management and Engineering. He and Laurie were married September 10 1967 and through out his forestry career lived in Seaside, OR. Cathlamet, WA. Canby, OR. and Chehalis, WA. He liked to say that he had a great life, "a picnic in the woods almost every day". Arnold loved forestry and was responsible for the reforestation of millions of trees.
He was also an avid gardener. He couldn't plant enough berries, fruit trees or potatoes, loved watching things grow. Everyone who knew Arnie knew he loved to travel both actively and from his chair in his office surrounded by shelves of globes, maps and travel books. And oh boy the stories he could tell. Everyone he met got an Arnie story. He could laugh at himself and was keeping us laughing and smiling till the end.
With his family surrounding him he died peacefully January 6, 2020. We will sorely miss him.
Memorials ...Arnie Suhrbier Memorial Helping Hands...Money for Winlock High and Middle School Students who need help with school supplies, sports fees and equipment, club trips, student body fees. Make checks to Arnie Suhrbier Memorial and send to P.O. Box 128 Winlock, WA 98596 Attention; Myrna Gillihan