Louis Nelson Stone
---
Date of Birth : June 18, 1914
Date Deceased : - August 27, 1984
Obit: The Oregonian, Wednesday, August 29, 1984
Funeral Scheduled for OSU's Computer Pioneer
Funeral for Louis Nelson Stone, who led Oregon State University into the age of computers, will be at 2pm Thursday in McHenry Funeral Home Here.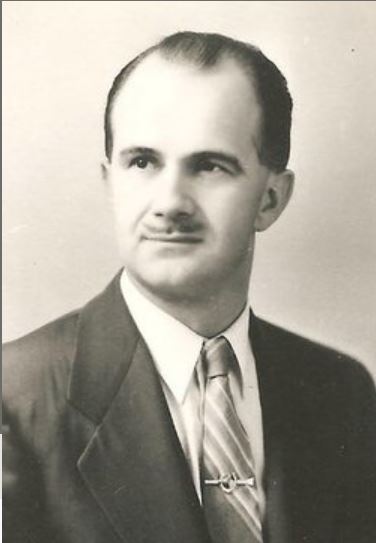 Stone, 70, died Monday in a Corvallis hospital. Burial will be at Oak Lawn Memorial Park Cemetery in Corvallis.
While on the faculty of OSU, Stone performed pioneer work on the corona effect, the radio noise produced byhigh-voltage energy lines.
According to Fredrick J. Burgess, dean of the College of Engineering, the Bonneville Power Administration knew little about the corona phenomenon before Stone began studying it.
Stone also investigated the concept of sharing computer time with colleagues in the OSU mathematics department, Burgess said.
Now, the dean said, the concept of a central computer serving more than one person at one time is commonplace, much to the credit of Stone, who also built OSU's first computer constructed at the university.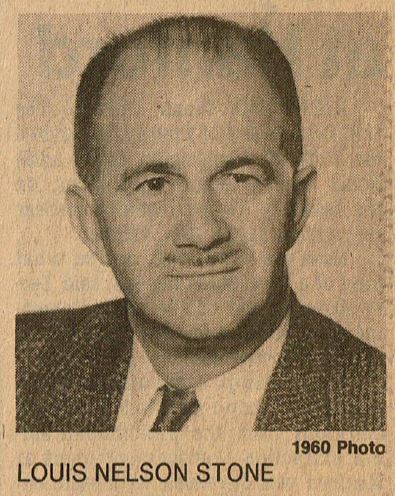 A native of Wasco, Stone graduated from OSU in 1939 and began his 32-year teaching career there in 1947. He became chairman of the electrical engineering department in 1957, and "guided its evolution into the electronics age" until 1971, when he returned to teaching and research, Burgess said Tuesday. Stone retired in 1979.
Stone won the Carter Award for outstanding teaching in the College of Engineering in 1955, and was president of the Professional Engineers of Oregon in 1962. He was named Engineer of the Year by that group in 1968.
This past Spring, Stone was awarded the Centennial Bronze Medal by the Institute of Electrical and Electronics Engineers for his many contributions to the field.
He is survived by his wife, the former Ann K. Zahar, of Corvallis; a half-sister, Maxine Lantz of Port Angeles, Wash; and a half-brother, Frank Stone of Hermiston.
The family asks that contributions be made to the OSU Electrical Engineering Scholarship Fund.