Carol Starr Steen
---
Carol (Hargraves) Starr Steen
July25,1920 -Aug. 08,2014
Carol was born July 15,1920, ln Molalla. She grew up ot. a farm and was the eldest of five siblings. She received her diploma from Molalla High School and wlth the help of a scholarship, attended Unfield College and Northwestern Business School.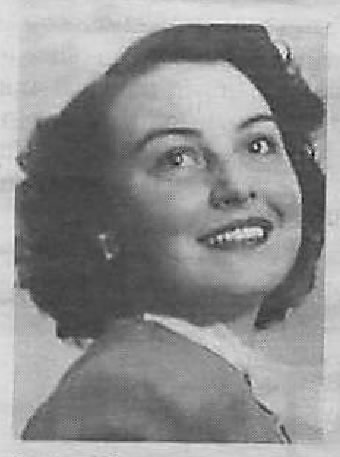 In 1945, she married Stanley Starr, and together they raised their daughters, Pam and Joy. Carol worked primarily in the banking industry and was executive secretary to the president of U.S. National BanJc. Later, she became a founding employee of the bank's new computer subsidiary, Datacorp. There she set up first generation computer systems throughout the state. After Stan passed away In 1992, Carol married Lowell Steen in
1994.Lowell died in 1997.
Carol enjoyed traveling the world She loved flower arranging. learning and entertaining. She was a wonderful storyteller and enjoyed regaling her audience with detailed and articulate recounting of the many places she vislted.
She is survived by her two daughters; granddaughter, Charah; and great-granddaughters, Chloe and Abbey. Carol always bad a sparkle in her eye and in her bean. She is in her final resting place now, but that special sparkle will live on in all of those she touched.
A memorial service will be held at 11 a.m.Saturday, Aug.23, 2014, at Valley Community Presbyterian Church, 8060 S.W. Brennvood SL, Portland.