Virginia LaVelle (Hanhart) Sether
---
Virginia LaVelle Sether age 84 January 03, 1930 July 12, 2014
Virginia was born Jan. 3, 1930, daughter of Nina and James Hanhart, and passed away July 12, 2014, at age 84.
Virginia was born in Oregon City and spent her youth in Beavercreek, Dickie Prairie, Cottage Grove and finally Molalla.
She graduated from Molalla High School in 1948.
In 1949, she married Merle "Raymond" Sether at Zoar Lutheran Church in Canby. Throughout their 63 years of marriage, they farmed hundreds of acres of crops, raised turkeys, hatching eggs, sheep and cattle in the Yoder area. Virginia worked long hours cleaning turkey eggs, helping maintain the farm and organizing the househ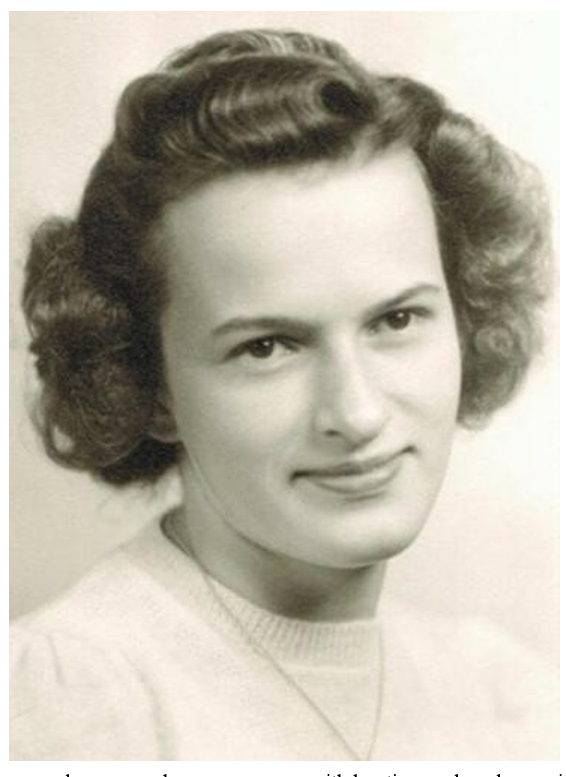 old. She enjoyed being around animals.
She appreciated camping trips, especially the ones to the beach. Virginia also went on many adventures throughout the back roads and paths of Oregon with her family. Digging clams, fishing and finding gems and rocks were their pastime. She loved to cook and can fruits and vegetables. She also gained the title "The best baker around." Her gardens consisted of beautiful flowers that she would sell to the market and raising healthy food for her family. She was a people person who was generous with her time and made genuine friends.
Foremost, Virginia was a devoted mother, grandmother and great-grandmother. She would create fun, educational activities with her family.
During her life, Virginia was active in the Zoar Lutheran Church, being one of the quilt ladies, school organizations and in the ladies auxiliaries of The Oregon Turkey Growers, Oregon Sheep Growers, the Cattleman's Association and for years, she was the friendly face at the local voting polls. She was also a member of the Oak Rebekah Lodge, a branch of the Independent Order of Odd Fellows, where she had served in many lodge officer positions, including noble grand.
Virginia was preceded in death by her husband, Merle "Raymond" Sether, in July of 2013. She is survived by her son, James (Jonelle) Sether of Salem; daughter, Dr. Diane Sether (Mark Houston) of Kaneohe, Hawaii; granddaughter, Tracy (Tom) Steenerson of Canby; grandson, Scott (Torri) Sether of Molalla; and two wonderful great-grandchildren.
A private graveside service will be held at 9:30 a.m. Saturday, July 26, 2014, in Zion Memorial Park Cemetery in Canby. All are welcome to a celebration of life at 11 a.m. followed by a luncheon at Zoar Lutheran Church in Canby.
Memorial contributions may be made to Zoar Church Building Fund or the charity of your choice.

Published in The Oregonian from July 17 to July 20, 2014