Hannah Louise (Johnson) Schink
---
Date of birth - September 10, 1920
Date of death - January 4, 2022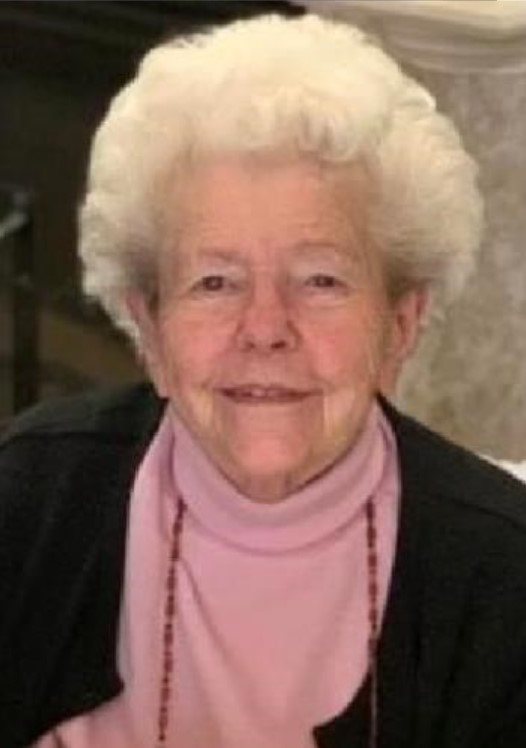 Hannah Louise (Johnson) was born September 10, 1920 on the family farm in Fernwood Oregon. She lived in Fernwood with her father, Anders Gustaf (Jansson) Johnson, and mother, Louise Magdalena (Feyrer) Johnson, and her older sister Katherine (Mya) and younger sister Ellen until 1922 when her father was killed in a farming accident.
The family then moved to Louise's parent's home in Dickey Prairie just outside Molalla Oregon and she was raised in this farming community. Hannah graduated from Molalla High school in 1938.
After a short period working in the home of the Franklin Griffith family, she attended business school. She left school a few months short of graduating to start work as a secretary for a Portland area lumber company.
In 1946 she met Chester Schink on a blind date set up by her sister Ellen. They were married in June 1947 just after he completed his PhD dissertation in Organic Chemistry at Oregon State. They then moved to the East Coast where Chester worked for Dupont Research and Development. In 1951 they returned to Oregon and settled in Portland to raise their family.
Hannah was passionate about her garden, her flowers, her housekeeping skills, her family, and her community. She was a great cook and a ready volunteer for school functions, the election board, and youth groups (particularly 4-H, Job's Daughters, and DeMolay), as well as community groups such as Home Extension and Eastmoreland Garden Club where she served in several leadership positions.
She and Chet loved to travel to see new places and to stay connected to family across the US, Canada, Sweden, Germany, and elsewhere. Most especially, Hannah was devoted to friends and family - enthusiastically linking family members to each other and to their heritage and genealogy and to compassionately helping people in need.
Hannah was preceded in death by her husband of 66 years and is survived by her daughter Janice (Steve), son Andrew (Jan), grand-daughter Sarah Salemy (Shahram), and great grand-daughters Hannah, Lilah, and Mina. A memorial service to celebrate her life is planned for March 19th at 11:00 at St Mark's Lutheran Church, 5415 SE Powell Blvd, Portland OR.
In lieu of flowers memorial contributions may be made to: 'OSU Foundation for the Schink 4-H Center Maintenance Endowment' (4238 SW Research Way, Corvallis, OR 97333-1068); 541-737-4218 or to 'Forests Forever Inc, for 'The Schink Demonstration Forest', PO Box 1320, Oregon City, OR 97045 (EIN: 91-1846241); (503) 632-2150.