Barbara Dean (Larson) Sandgren
---
Date of birth - July 1, 1928
Date of death - May 21, 2019
Barbara Dean Sandgren, a lifelong resident of Marquam, Scotts Mills and Molalla, Oregon passed away Tuesday, May 21, 2019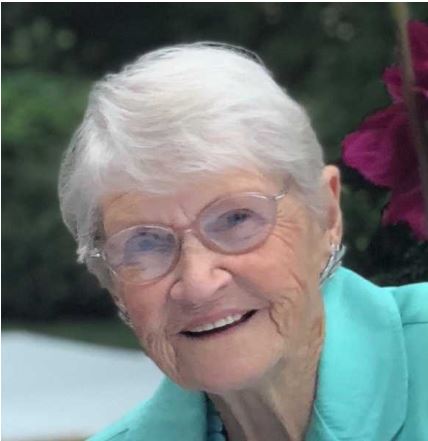 surrounded by her loving family.
Barbara was born July 1, 1928 in Marquam, Oregon. After graduating from Mt. Angel College she began her teaching career at Butte Creek Elementary School and later moved to Molalla Elementary School where she taught and later moved on to become the principal until her retirement.
She is survived by her husband Dean Sandgren; daughters, Kathy Schoenborn and Kristy Kyllo, and son, Barry Sandgren, all of Molalla; as well as seven grandchildren, 12 great-grandchildren, and three great-great-grandchildren. Two great-grandchildren also preceded her in death.
A Celebration of Life will be held at the Molalla Methodist Church on June 23rd, 2019 at 2:00p.m. Contributions may be made to Adam's Cemetery or Kaiser Hospice.