Anna Michelle (Schilber) Risener
---
Date of Birth : October 23, 1968
Date Deceased : April 14, 2015
Anna Michelle Risener, daughter of William Bradford Schilber and loving mother, Marilyn Lorraine Williams Schilber Mitchell, was born, October 23, 1968 in Modesto, California. She departed this life, Tuesday, April 14, 2015, in her home, Camdenton, Missouri at the age of forty-six years, five months and twenty-two days.
On December 2, 1990 in Vancouver, Washington, she was united in marriage to Charles Clifford Risener. Together they shared twenty-four years of marriage.
Survivors include her husband, Chuck Risener of the home; her father, William Bradford Schilber and wife Patty of Colton, Oregon; her mother, Marilyn Mitchell and husband R.B. of Roach, Missouri; a sister, Candace Adkins of Gravois Mills, Missouri; two nephews, Zach and Kaleb Adkins; a step-son, Steve Risener of Toledo, Oregon; two step-grandsons, Tyson and Cameron Risener; two brothers-in-law, Richard Risener and wife Charlotte of Georgetown, Texas and Jerry Risener and wife Carol of Culp Creek, Oregon; a sister-in-law, Sandy Risener and husband Robert of North Carolina and a host of aunts, nieces, nephews, other relatives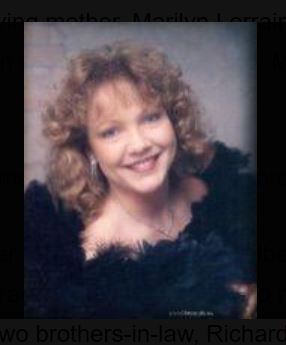 and many friends.
Michelle was raised in Moloalla, Oregon and was a graduate of Molalla High School in the class of 1986 where she was active in the drama club and played softball.
She attended Clackamas Community College and received an Associate's degree in Business. She worked as a payroll clerk for many years for Allied Systems in Portland. After her marriage, they live in Canby, Oregon for several years before moving to Camdenton, Missouri.
Michele made a profession of faith and was a member of the Church of Christ Camdenton. She enjoyed the kids of her church and worked helped as a Sunday school teacher and summer camp counselor.
She was an avid bowler for eighteen years of her life. She played in many tournaments and won many trophies. She loved visiting with family and friends.
She touched many lives and her memory will linger on in the hearts of those who knew and loved her.