Donna Mae (Perkin) Ray
---
Date of birth - June 13, 1949
Date of death - October 31, 2019
Donna Mae Ray Donna Mae Ray, 70, of Molalla, Ore. passed away Thursday, October 31, 2019 at Meridian Park Hospital of congestive heart failure. She was born June 13, 1949 in Silverton, Ore.
Donna worked at Molalla Manor Nursing home, the Y Restaurant, and Safeway Deli. She was a member of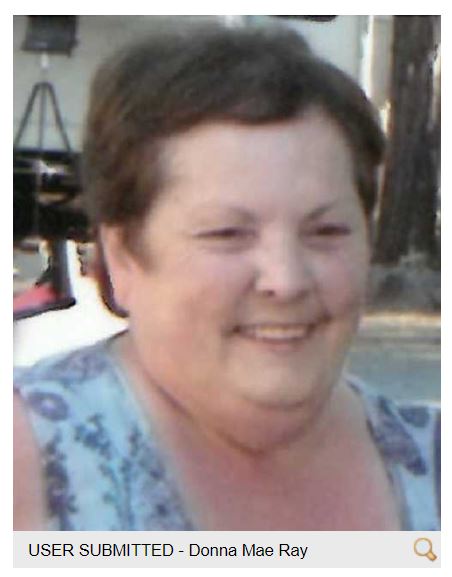 the Women of the Moose in Molalla, where she loved playing Bingo on Friday nights. She loved to go RVing to the Oregon coast and to central Oregon with family.
Her hobbies included quilting, coloring and gardening. Donna loved watching her birds in the backyard.
She was preceded in death by her father, Richard Perkins; mother, Betty Wyatt; stepfather, Kenneth Wyatt; and two brothers, Roger Wyatt and Ray Perkins. Donna is survived by her husband of 27 years, Dwight Ray; brothers, Larry and Wilbur Perkins; sister, Karol Shaw; daughter, Nikkie (Todd) Halsey; stepdaughter, Julie Fulk; son, Allen Fiske; stepson, Jeff Ray; as well as 10 grandchildren and six great-grandchildren.
Donna's celebration of life will be held Saturday, November 23, 2019 at 11:00 a.m. at Foothills Community Church, 122 Grange Ave., Molalla, OR 97038. A luncheon will follow.
______________________
Death Notice in the Molalla Pioneer Newspaper: