Larry Lester Rautenberg
---
December 31, 1944 to June 14, 2016
Larry Lester Rautenberg went to his Heavenly home on June 14,2016 after a courageous battle with pancreatic cancer.
He was born at the family home in Elwood, Oregon on December 31, 1944, the only boy amongst six sisters. The family soon moved to Yoder where Larry spent most of his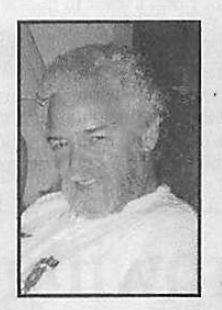 childhood years.
Larry is survived by his son, Ernest Rautenberg, daughter Rebecca Fournier, three step­ daughters Margie Kipling, Jane Campbell, Delores (Doug) Tesky and stepson Martin Rodriguez.
He was predeceased by his son Dennis Rautenberg. He leaves 7 grandchildren and 3 great grandchildren. He is also survived by his sisters Jan (Fred) Reed, Linda (Ben) Leininger and Melanie Leininger.
His sisters Caroline Andreason, Phylis Hodgkinson, Loretta Hodgkinson, mother Lorine Ferguson, father Lester Rautenberg, son Dennis and numerous other loved ones were waiting for him in Heaven.
Larry loved to share great stories, most of which were related to a very rich life of hunting and fishing. He designed and built amazing fishing lures that brought in some envious catches. He was a carpenter by trade but if the salmon or steelhead were in, he was on the river. Larry's blue eyes twinkled as he told of his conquests and that unforgettable laugh was rich and contagious.
A casual Celebration of Life will be held at Oregon City Evangelical Church on Saturday, July 9th at 11:00 a.m.
(Reprinted from the Molalla Pioneer)