Joanne Elizabeth (James) Payne
---
Date of Birth : April 20, 1940
Date Deceased : August 13, 2018
Joanne Elizabeth Payne, of Canby, Ore. passed away surrounded by family on Aug. 13, 2018. She was 78.
She was born on April 20, 1940 to Rex and Clara James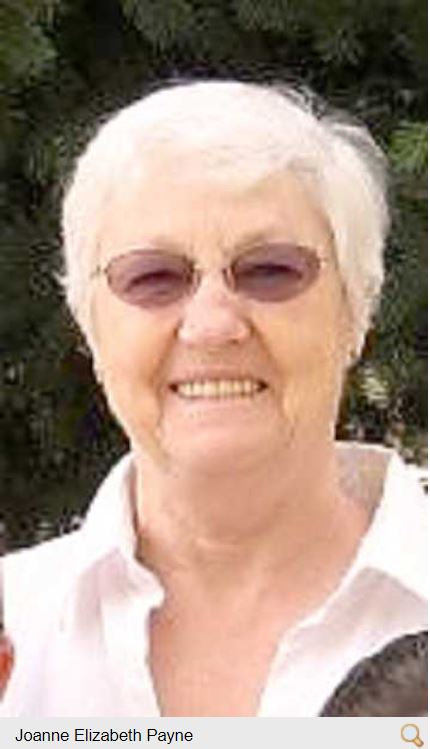 of Molalla, Ore. Joanne married Douglas Payne on Oct. 17, 1957. Together they had five children and enjoyed 57 years of marriage.
Joanne was a natural born caretaker and nurturer, so she raised her children and worked as a caregiver, CNA and dietary manager for the local nursing homes until she retired in 2010.
She was preceded in death by her husband, Douglas Payne; son, Rex Douglas Payne; and granddaughter, Courtney Payne.
She is survived by her brother, Jerry James; daughters, Kay Roe of Canby and Kelly Prince of Salem; sons, Mike Payne of Vale and Gary Payne of Molalla; 14 grandchildren and 22 great-grandchildren.
A Celebration of Life will be held for family and friends on Sept. 30, 2018 at 3 p.m., at Smyrna Church of Christ, 31119 S. Hwy 170, Canby, Ore.