Dorothy Dee (Walters) Parker
---
Date of birth - November 24th, 1933
Date of death - February 15th, 2020
Dorothy Dee Parker passed away on Saturday, February 15th, 2020 at her home in Salem, Oregon.
Dorothy was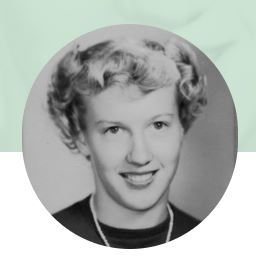 born in Portland, Oregon on November 24th, 1933 to Herman and Ruby Esther Walters. Dorothy, the oldest of four children, lost her father at a young age.
Dorothy graduated from Molalla Union High School in 1952 before marrying and starting a family that grew to four daughters.
She graduated from the Oregon College of Education in 1969 and was an elementary school teacher.
She loved animals of all kinds and spent much of her life involved in local 4-H chapters. She was a proud member of an Oregon pioneer family and lived her entire life within 100 miles of Portland.
Dorothy was preceded in death by her parents and her brother, Stanley. She is survived by her sisters, Janis and Marcy, her daughters, Beverly, Barbara, Patricia, and Audrey, seven grandchildren, and eight great-grandchildren.