"Edna" Julia Edna (Weaver) Oster
---
Date of Birth : May 26, 1923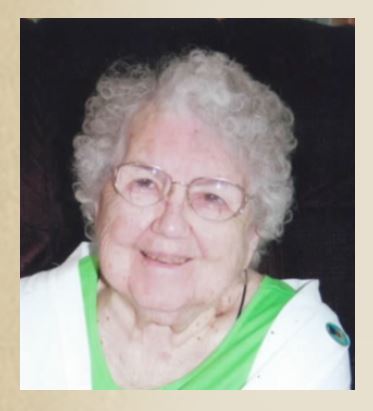 Date Deceased : September 2, 2018
Edna Oster, 95, passed away on September 2, 2018 in Molalla Oregon.
She was born in Clarinda, Iowa on May 26, 1923 to Clyde and Helen Weaver.
Funeral Services will be held at the Molalla Funeral Chapel on Saturday, September 15, 2018 at 1pm. Visitation will be from 11 am to 12 pm at the chapel. The committal will take place at Molalla Memorial Cemetery following services at the chapel.
A reception will be help at the Molalla Grange Hall on Grange Ave following the graveside.