Howard Lyle Neal
---
Date of birth - March 24, 1930
Date of death - October 11, 2018
Howard Lyle Neal was born March 24, 1930, the son of Howard Neal and Ruby (Townsend) Neal, in Milwaukie, Ore. His death occurred Thursday,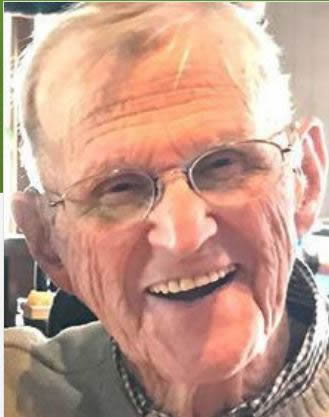 Oct. 11, 2018. He was 88 years of age at the time of his death.
Although Howard's family moved several times after his birth, all of the moves occurred in Clackamas County. They eventually settled in Molalla, Ore., in the foothills of the Cascade Mountains.
He graduated from Molalla Union High School in June of 1948. After high school, he attended Northwest Christian College in Eugene, Ore., to become a minister, and at the same time the University of Oregon, where his requirements for liberal arts were fulfilled.
On June 15, 1952, he married the love of his life, Betty, at St. John's Christian Church in Portland. Howard would say, "It was the smartest thing I ever did." They recently celebrated their 66th wedding anniversary.
After graduating Northwest Christian College in 1954, he was the pastor at Prescott, Wash., for two years, and one year in Lewiston. He then moved to Des Moines, Iowa, to attend Drake Divinity, where he graduated with his master of divinity degree in 1960. While going to school, he served churches in Cumberland and Massena, Iowa, on the weekends.
In August of 1961, the Neals moved to Pomeroy, where he served as minister of the Christian church for 34 years, retiring in 1995.
Howard served his community, including the Pomeroy Chamber of Commerce, city planning commission, Human Service Board, Kiwanis Club, PTA, Pomeroy Ministerial Association and the Garfield County Food Bank.
He was preceded in death by his parents, Howard and Ruby Neal; stepmother Irene (Plater) Neal; brothers Kelton Neal and Gordon Neal; twin sisters Irene Renzema and Eileen Love; brothers-in-law Ray Renzema, Marlin Love and Bill Miller; sisters-in-law Gusta Neal and Rose Neal; and son-in-law Tom Metcalf.
He is survived by his wife, Betty; sons David Neal, Steve and Charleen Neal, and Timothy and Laura Neal and daughter Patti Metcalf; his second daughter, Melody (McClanahan) Darby; six grandchildren; six great-grandchildren; and numerous nieces and nephews, in addition to his "chosen" family and his church family.
Cremation has taken place, and a memorial service will be held at a later date. In lieu of flowers, memorials may be given to Pomeroy First Christian Church or Garfield County Ambulance.
To send flowers to the family of Howard Lyle Neal, please visit our Heartfelt Sympathies Store.