James Stuart "Stu" McKinnis
---
Date of birth - July 14, 1927
Date of death - December 9, 2021
James Stuart "Stu" McKinnis, age 94, formerly of Kennewick, Washington, passed away peacefully on Thursday, December 9, 2021 at his daughter's home in American Fork, Utah. He was a beloved husband, father, brother, grandfather, great-grandfather, and friend. His was a life well lived.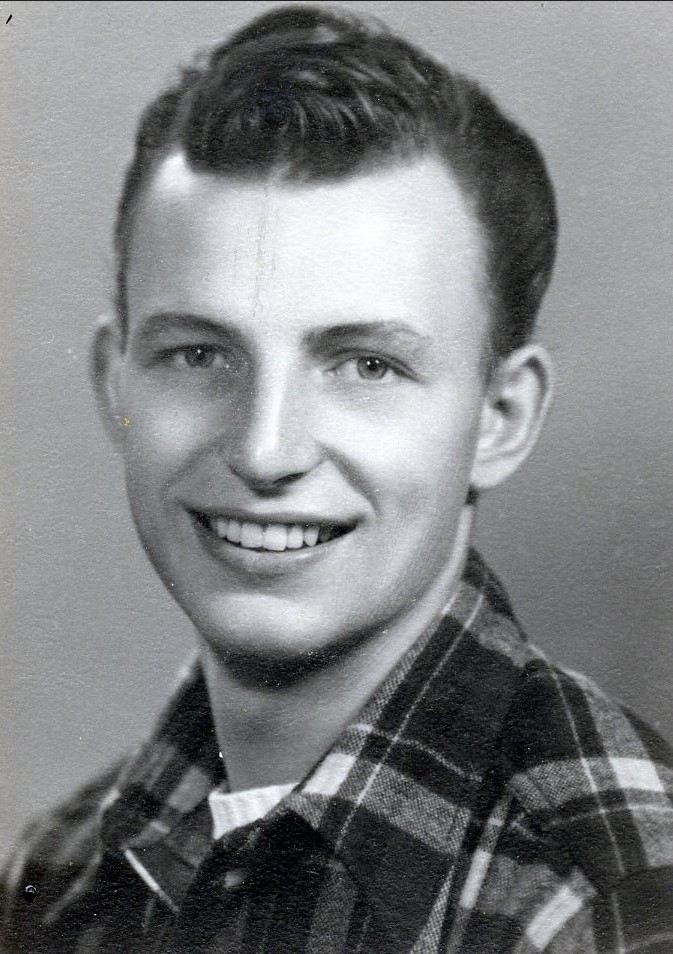 Our father was born on July 14, 1927 in Meridian, Idaho, to Manford Merl and Florence Josephine (Todd) McKinnis and was the third of their four sons. He spent his childhood and attended schools in Idaho and Pennsylvania, and graduated from high school in Molalla, Oregon [1946].
Soon after graduation, Dad moved to Kennewick, WA where he met and married Lois Renee Bailey (deceased 10/23/2010) on January 9, 1948. In 1951, their marriage was sealed for time and eternity in the Salt Lake City LDS Temple. They established their home in Kennewick where they lived for the next 60-plus years welcoming and raising seven children.
As an active member of the Church of Jesus Christ of Latter-day Saints, our father served faithfully in many ward and stake callings. He had a deep love for serving in the Richland, WA Columbia River Temple. For nearly his entire life, Dad was involved with the Boy Scouts of America program - first as a scout in his youth, then as scoutmaster for over twenty years, and later serving on the Blue Mountain Council where he helped young men achieve the rank of Eagle Scout. Dad attended a number of Regional and National Scout Jamborees with his troop. He was awarded the Silver Beaver, a distinguished service award, by the BSA. More importantly, Dad had a positive impact on the lives of many young men while making life-long friends.
Dad was a cowboy at heart and for several years looked forward to the week-long horseback ride and rendezvous in Winthrop, WA. This allowed him to live the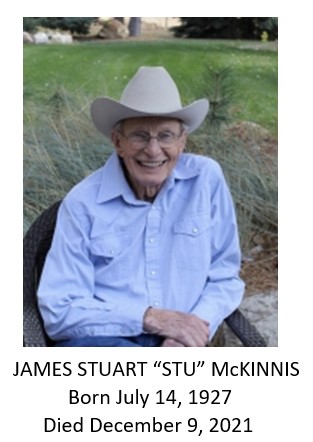 cowboy life and recite cowboy poetry (Robert Service was a favorite author) around the campfire each night. We have fond memories listening to him relive his experiences of that week and couldn't hold back our laughter when he recited "Betsy's Boil" or "The Cremation of Sam McGee". Dad also enjoyed fishing with his sons, camping, Dutch-oven cooking, and mule packing with his long-time friends.
He loved performing magic shows at school, church, and community events and was fondly known as "Studini". And, of course, supporting grandchildren in their various activities always brought him great pleasure. Dad's career as a journeyman pipefitter spanned over 30 years at the Hanford nuclear production facility outside of Richland, WA.
After taking an early retirement at age 52 from Battelle Pacific Northwest, he enjoyed cultivating and tending to his apple orchard and maintaining several rental properties. As the years went by, Dad frequently reminded us that, "We are all eternal." This we know: We are eternal beings, life has purpose, and our father is now reunited with our mother, his eternal sweetheart, Renee.
Stu is survived by his children: Chyrl (Rod) Petersen, Springville, UT; Marlene (Leonard) Inglima, Pasco, WA; Jim (Lea) McKinnis, Maricopa, AZ; Ellen (Bill) Jackson, Springville, UT; Lois (Rob) Evanson, Kennewick, WA; Guy (Chris) McKinnis, Kennewick, WA; Michelle (Clark) Pitcher, American Fork, UT; 21 grandchildren, 41 great-grandchildren and 2 great-great-grandchildren; brother, Donald McKinnis, Danville, VA. He was preceded in death by his wife (Renee), father (Manford) and mother, (Josephine); brothers Robert and Richard McKinnis; son-in-law, Rodney Jackson; and great-grandson, Anthony John Milewski.
Please share as appropriate, Jim McKinnis