Janice C. "Jan" (Brock) Mayfield
---
Date of birth - April 21, 1932
Date of death - November 05, 2009
Janice "Jan" C. Brock Mayfield, 77, passed away peacefully on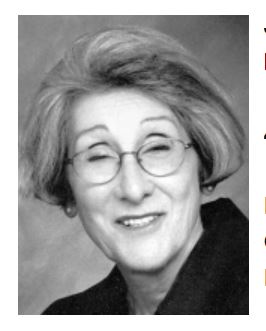 November 5, 2009 after a courageous battle with dementia. She was born April 21, 1932 in Monitor, Oregon to Joe and Zeta Brock.
Jan was a fabulous cook and an excellent seamstress, loved life and was always involved in family activities, the Genealogy Society or volunteering at SWWMC. Holidays and family gatherings were very important to her.
Jan is survived by her husband, Don of 56 years; children (spouses), Doug, (Julie), Dianne (Gary), Jeff (Jonna); nine grandchildren, Courtney (Tim), Erin, Brock, Kaylee, Derek, Madison, Ryan, Reid, Brooke; siblings, Joe (Marilyn), Jerry (Darla), Marlene (Bob), David (Ruann); as well as many aunts, uncle, cousins, nieces and nephews. She was preceded in death by her parents.
Viewing will be held at Hamilton Mylan Funeral Home Vancouver, WA on Fri., Nov. 13, 2009 from Noon - 5:00 p.m. with recitation of the rosary at 4:00 p.m. A funeral Mass will be at 1:00 p.m., Sat., Nov. 14, 2009 at St. Joseph Catholic Church, Vancouver, WA. Reception to follow. The family would like to thank Martha, Vicki, the Kaiser Hospice Team and the Ray Hickey Hospice House.
In lieu of flowers, donations may be made to the Alzheimer's Association or the Ray Hickey Hospice House. Arrangements were handled through Cascadia Cremation & Burial Services.
Published in The Columbian on Nov. 10, 2009