Nadeen May (Ridings) Marsh
---
Date of birth August 24 1941

Date of death January 9 2018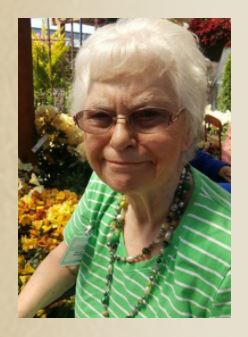 Nadeen Marsh, of Molalla, Ore. passed away, following a long illness on Jan.9, 2018. She was 76.
Nadeen was born on Aug. 24, 1941, to Richard and Louis May Ridings in Oregon City, Ore.
She had been retired for 19 years, after working for the Molalla River School District for 26 years. She enjoyed gardening, fishing, and spending time with her family and friends.
Nadeen was preceded in death by her father and mother, Richard and Louis May Ridings.
She is survived by her husband of 59 years, Joe Marsh; daughter, Cindy (Rick) Dishner; son, Eric (Georgia) Marsh; grandchildren, Jenna Lumb, Sarah Dishner, and Lane Marsh; great-grandchild, Payton Lumb; and sisters, Sherleen Squires and Jeri Ellis.