Anthony Scott Maben
---
Date of birth - April 20, 1959
Date of death - October 27, 2021
Anthony Scott Maben aka Tony was born in Silverton, Oregon on April 20, 1959 to Billy and Audrey Maben. Tony was the oldest of Billy and Audrey's three wild and rambunctious sons. It is arguable that Tony was the wildest of them all, and no question that he instigated most of their mischief. Growing up there was lots of bug catching, animal trapping, fishing, hunting, and pranking. There are lots of stories to be told about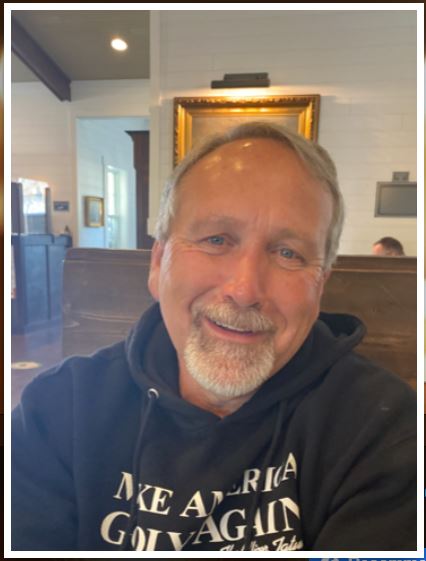 growing up with Tony.
Tony attended Molalla high school graduating in 1977. He played football and wrestled just like his dad. After graduating high school, he attended Clackamas community college taking drafting classes and went on to work alongside his dad building custom homes. Tony was a master builder, craftsman, and woodworker.
In 1982 Tony went to work for Lazy S Lumber. He worked nearly 40 years at the mill progressing to general manager and later to vice president of the company. He put his blood sweat and tears into the work he did. His loyalty and work ethic were impenetrable.
That same year, Tony entered the world of fatherhood when his first daughter Stefani was born. He was blessed with his second daughter Chelsea in 1989. In 1997 his son Duncan was born. Just like he excelled at everything else it is an understatement to say he excelled at being a father. Caring and providing for his children was always number one. Later in life, Tony would become a dad to two stepchildren – Tony and Jen. The love he had for his stepchildren ran as deep as the love he had for his own.
Tony was an outdoorsman and country to his core. He had many hunting and fishing adventures with his lifelong friends and found solace in the open air and wilderness. Being in nature was being closer to God for Tony – when he shot a buck or a caught a fish, that was merely the cherry on top.
In March of 2007 God had his hand in reuniting Tony with his true soulmate -Stephanie. In 60 days-time, the two were married and set off on an extraordinary love story, building a beautiful life full of adventure, joy, laughter, and grandchildren.
Tony was put on this earth to be a grandpa (Papa). His 6 grandchildren: Audrey, Cadence, Isaiah, Luke, Henry, and Wyatt got to experience a love and joy like no one else when they were with him. He was boisterous and tender, stern, and loving. He taught them how to fish and farm, sing country songs, belly laugh, wrestle, and love life. The memories he made with them will live in their hearts forever.
Tony went to Heaven on October 27, 2021. He is survived by his wife Stephanie Maben, daughters: Stefani Maben (Kettle Falls, WA), Chelsea Maben (Molalla, OR), Jennifer Belozer (Gladstone, OR); sons: Duncan Maben (Molalla, OR), Tony Wood (Portland, OR); brothers: Tim Maben (Marana, AZ), Troy Maben (Boise, ID), sons in-law: Jeff Belozer, Matthew McIntosh, and Tim Nichols. 6 grandchildren, aunts, uncles, nieces, nephews, cousins, and countless friends.
To send flowers to the family or plant a tree in memory of Anthony Maben, please visit Tribute Store There are no events scheduled. You can still show your support by sending flowers directly to the family, or planting a memorial tree in memory of Anthony Maben.