Leland Clifford Mitts
---
Date of birth - February 14, 1936
Date of death - December 8, 2018
On December 8, 2018, Leland (Papa) Mitts joined his Lord and Savior Jesus Christ on the ultimate fishing trip on heaven's lakes and streams.
Leland was born on February 14, 1936 to Clifford and Gungadene Mitts in Woodburn, Oregon. He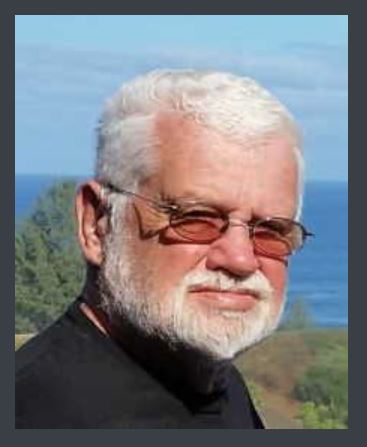 graduated from Molalla High School in 1955 and then joined the Navy. Upon his discharge from the Navy, Leland attended OTI, graduating in 1961.
He met Rebecca (Becky) Stokley in Klamath Falls and they married on March 18, 1961. Sadly, their first two children, Leila and Deneen, died in infancy. Their son Bryan continues to reside in Klamath Falls.
Becky passed away on July 5, 2015. Becky was waiting along with beloved family and pets when Leland arrived in Heaven.
Leland met Mary Knapp at church; they were married on March 25, 2018. They enjoyed each other's company, traveling, and the Old Time Fiddlers until Leland was called home.
Leland is survived by his loving wife, Mary Knapp-Mitts; his son, Bryan; his best fishing pupil, Michael Penka; his sister and brother-in-law, Levonne and Rick Gano; and his every-loving lab Maggie.
An avid hunter and fisherman, Leland also enjoyed caring for his yard, raising beautiful flowers. However, in lieu of flowers, it would be more important to Leland to feed the needy by donating to the Klamath-Lake County Food Bank in his name.
A memorial service will be held at Klamath Falls First Church of the Nazarene on Saturday, January 5, 2019 at 2:00 pm. To honor Leland's love of the outdoors, please consider wearing an article of camouflage clothing.