Elsa Beatrice (Miller) Luethe
---
Date of birth - July 23, 1916
Date of death - February 28, 2019
Elsa Beatrice Luethe, 102, a longtime resident of the Forest Grove community, died Thursday evening, February 28, 2019 at the Tuality Community Hospital in Hillsboro.
A Graveside Service will be held Friday, March 15, 2019 at 2 PM at Phillips Cemetery, NW Old Cornelius Pass Road. A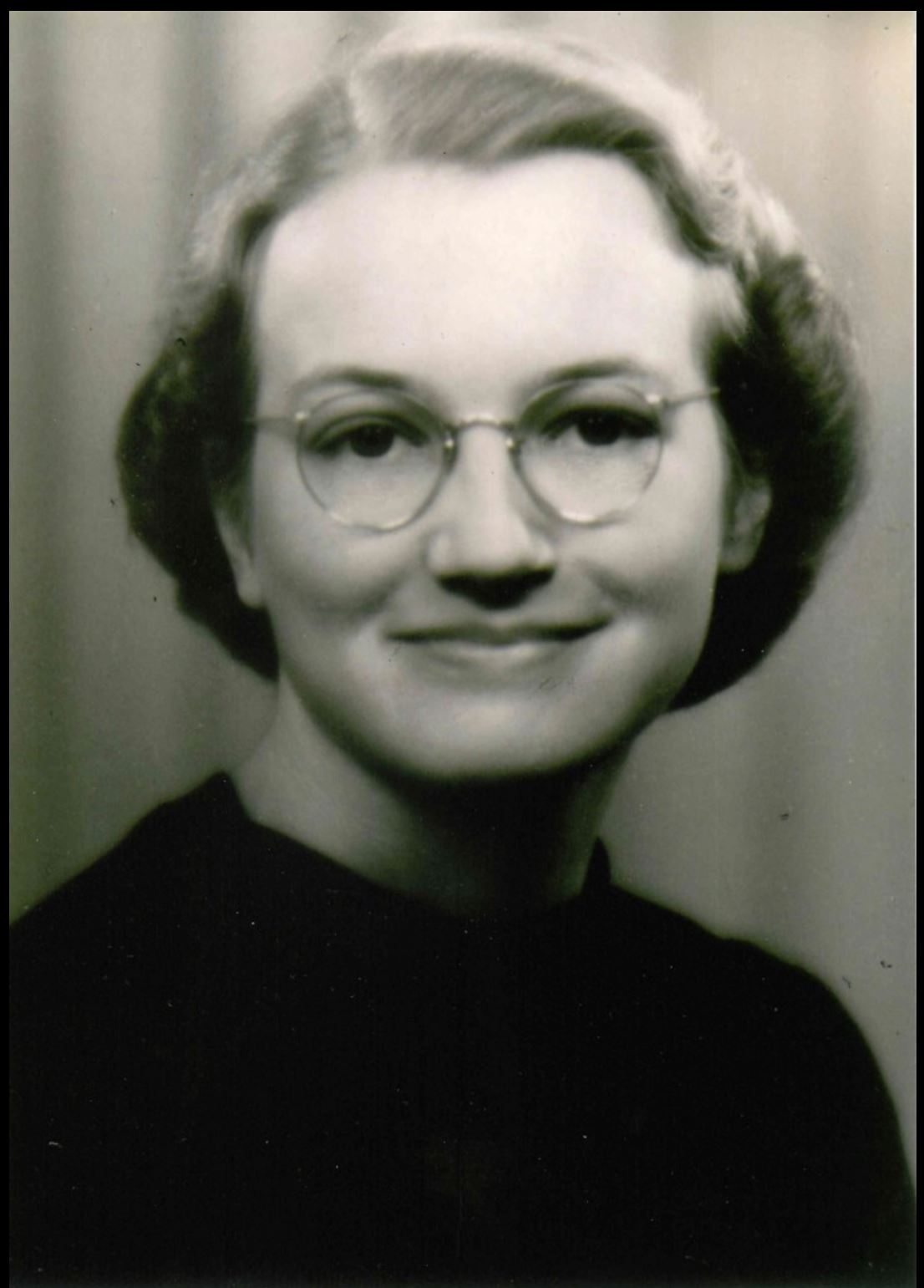 Celebration of Life Service will follow on Saturday, March 16, 2019 at 11 AM at the Cornelius Community Church, 860 N Adair Street in Cornelius, with Pastor Dave Weber, officiating.
Elsa Beatrice Miller Luethe was born on July 23, 1916 in Gladstone, Oregon to Textile Designer, Harold Blair Miller and housewife, Bessie Shepard Miller and was raised in the Molalla, Oregon area. She graduated from Molalla High School in 1934 and then continued her education at Monmouth Normal School and received a Life-time Teaching Certificate in 1936.
She began her teaching career in a one room school. After a few years she moved on to a bigger school with several teachers and students. One of the teachers in her new school was a young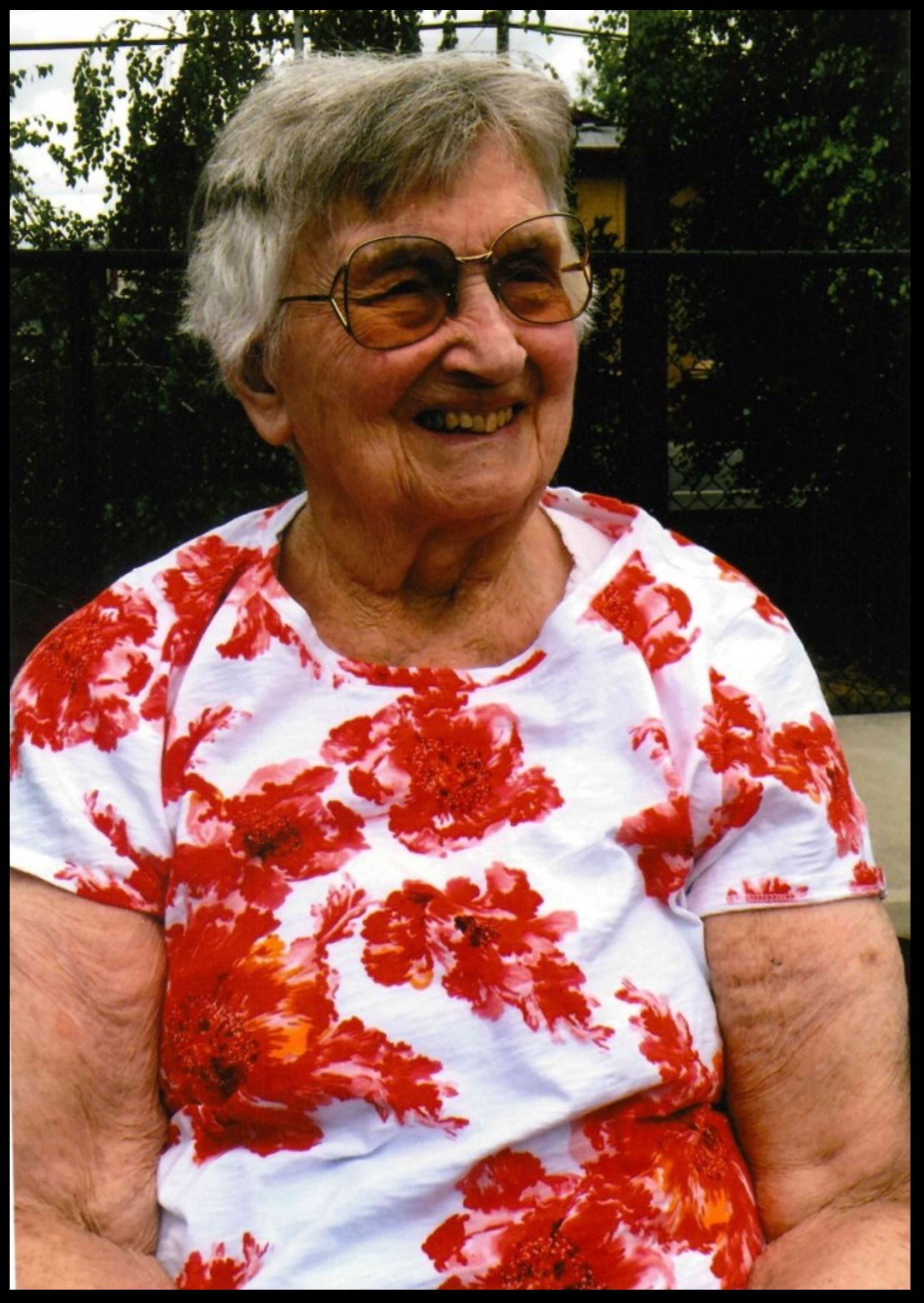 man named Benjamin Gerald Luethe. They met, fell in love and married on June 7, 1941 in Gresham, Oregon.
They moved to the Skyline Community and owned and operated a small country store for almost a year. They sold the store when Ben decided to go back to teaching while Elsa settled into being a mother to a young daughter, Paula, born in August 1942. Soon after, they moved to Forest Grove, Oregon and by January 1944, a son, Ben Jr. was added to the small family. Then the family was complete when twins Karl and Karen were added to the mix in June 1946.
Elsa went back to teaching when her babies all started school. They moved to several areas in Oregon and she taught in the lower grades. From Central Oregon to Eastern Oregon, then on to the Oregon Coast and finally Junction City, Oregon. After the twins graduated in 1964, Ben and Elsa decided to sell out and begin a new adventure of teaching in Canada. Making new friends but missing their old friends and family, they moved back a few short years later. After teaching in Powers, Oregon, the last move was to Sisters, Oregon.
Retirement found these two busier than ever as they worked for the Forestry Service in Alaska for a few years as Camp Ground Hosts. First in Moose Pass, Alaska and ended up in Ninilchick, Alaska. They were even apartment managers in Anchorage for about six months. They were Camp Ground Hosts at several sites in Oregon. In between they traveled from the Pacific Ocean to the Atlantic Ocean and the Gulf of Mexico. Living for six weeks in Mississippi in a cabin on a lake near daughter Karen. Then driving back to find a new home near daughter Paula in Jerome, Idaho at the age of 87.
The last twenty years, except for the three in Jerome, were spent in Forest Grove, Oregon in the Elms Retirement Community near one of their early homes. Elsa loved to read, knit, crochet, play the piano and organ, sing and even tried her hand at painting. The family treasures the many afghans, dollies, Christmas Socks, hats and sweaters she made throughout her life. She was always busy, smiling and encouraging others. She loved being with her family and friends.
Elsa was preceded in death by her beloved Ben on May 15, 2010 after almost 69 years of marriage. She was also preceded in death by her parents, sister Grace Holmstrom and brother Frank. Survivors include her four children: Paula Noah (John) full time R.V.-er's; Ben Luethe Jr. from John Day, Oregon; Karl Luethe (Eilene) from Hillsboro, Oregon and Karen Orman (Don) from Braxton, Mississippi. Also surviving are her ten grandchildren: Dawn Luethe of Gresham, Oregon; Tammi Ownes of Reno, NV; Darren Luethe of North Dakota; Sandy Orman Moore of Battle Ground, WA; Michele Noah of Katy, TX; Calvin Luethe of El Dorado Springs, MO; Tiffany McClusky (Greg) of Elko, NV; Travis Luethe of Spokane, WA; Jamie Orman (Joy) of Anchorage, AK; and Jolene Wilson (Charlie) of Hillsboro, OR. In addition, she has fourteen great-grandchildren and three great-great grandchildren. She has numerous nieces and nephews.
In lieu of flowers, the family suggests contributions be made to the State Library of Oregon - Talking Books, 250 Winter Street NE, Salem, OR 97301, or at 503-378-5014 or talkingbooks.donations@state.or.us, or to Seasons Hospice, 6500 SW Macadam Ave Ste 160, Portland, OR 97239, in Elsa's memory.