Ina Mae (James) Lucht
---
Date of birth - September 23, 1930
Date of death - March 11, 2022
Ina Mae Lucht passed away on March 11, 2022 in her home surrounded by her loved ones. She was 91years old.
Born September 23, 1930 to Emery and Mildred James. She married Raymond Lucht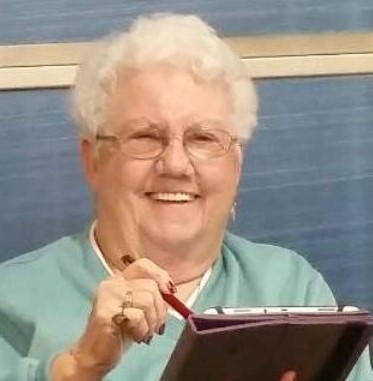 June 19, 1948 and they raised six children on a farm in Molalla, Ore. Ina spent most of her, life as a farm wife, but later took employment at Sprouse Ritz High School Pharmacy 35 years.
Her favorite place was the beach and enjoyed many trips there with her sisters and other family members. She was also well known for her knitting and crocheting and made many pieces for her large family over the years.
She was proceeded in death by her Husband, Raymond Lucht; her Son Ronnie Lucht: and all six of her siblings. She is survived by her daughter Linda Lucht of Molalla, OR; daughter Sue Nelson of Canby, OR; son Gary Lucht of La Grande, TX; daughter Lois Fillis of Molalla, OR; son Dean Lucht of Oregon City OR; seven grandchildren and several great-grandchildren.
Services for Ina Mae will be held on Friday April 8, 2022 at 11:00 AM at Trinity Lutheran Church 15534 E Marquam Rd NE. Mt. Angel, OR. Followed by a reception. Around 1:30PM she will be laid to rest next to her beloved husband at Trinity Lutheran Cemetery.