Arnold "Arnie" Edwin Lucht
---
Date of birth - September 12, 1932
Date of death - July 6, 2019
Arnold "Arnie" Edwin Lucht, a resident of Molalla, Oregon, died of Congestive Heart Failure on July 6, 2019. He was born to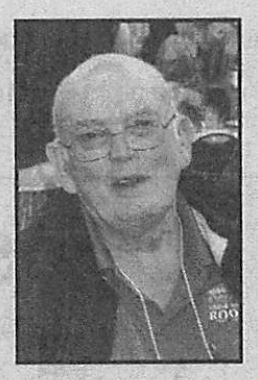 Edythe Ida Seeley and William Carl Lucht on September 12, 1932 in Molalla.
Arnold served in the United States Navy for 20 years and worked for the US Postal Department for 16 years. He was a charter member of the Loyal Order of Moose in Molalla, where he achieved the highest honor of "Pilgrim" of the Moose. He was also a member of the "Eagles" in Woodburn and the American Legion in Canby. Arnold loved to travel when he retired and especially liked to travel by train.
Arnold is survived by his wife of ten years, Patti; eight grandchildren; twelve great-grandchildred; a brother; many cousins and friends. He is preceded in death by his parents; two wives; two sons; one daughter; and three brothers.
A memorial service will be held on Saturday, August 31, 2019 from 1:00 pm to 5:00 pm at the Molalla Moose Lodge located at 320 Echerd Ave., Molalla, OR 97038