Allen R. Looney
---
Date of Birth : November 19, 1925
Date Deceased : September 16, 2018
Allen R. Looney passed away peacefully in the presence of his nephew on Sunday morning, Sept. 16, 2018 in Woodburn, Ore.
Allen was born at home in Molalla on a Sunday morning, Nov. 19, 1925. He was the oldest son of Otto and Ethyl (Russell) Looney. In early life, Allen attended Teasle Creek School, which was a one room school house near Allen's home on Sawtell Road outside of Molalla.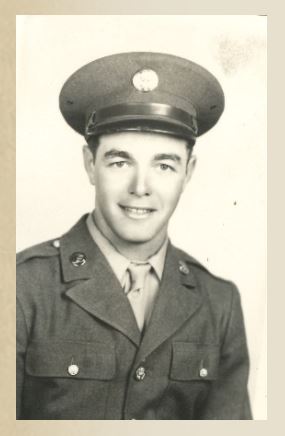 In his young life, he liked to do barn chores on his grandfather's farm close to his home, owned by the Russell Family who had settled in the Molalla area in 1847. The Russell Family had a large apple and cherry orchard where Allen enjoyed spending his summer days. As a young man, Allen enjoyed hunting, fishing and chopping wood for the family home.
Allen graduated from Molalla High School in 1943 and thereafter enlisted in the U.S. Army at the age of eighteen. Allen was discharged from the U.S. Army in 1947. He was involved in the North African Campaign and later, the liberation of France and was part of the occupation of Germany at war's end. He was a highly decorated soldier and reached the rank of sergeant where he received the Bronze Star, among other awards. After the occupation of Germany, he was transferred where he took part of the occupation of Japan before his discharge.
Upon returning to Molalla, he visited his brother, Harold, who at that time was employed by Molalla Forest Products in Molalla. Allen entered the yard looking for his brother and a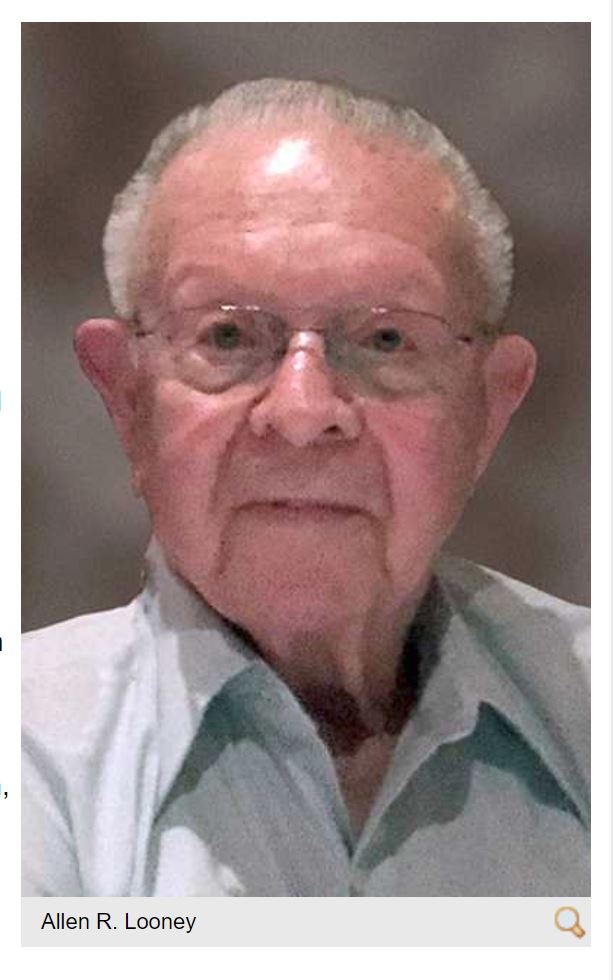 gentleman yelled at him from the job shack, what is your social security number? He said, I am looking for my brother, Harold, and the gentleman, one of the owners, Floyd Lair, told him to go find Harold and go to work.
Soon thereafter, Allen was joined as an employee at Molalla Forest Products along with his father, Otto and his brother-in-law, Robert Cain. In 1954, the mill relocated to Cloverdale, Calif. where the owners of the mill, Jim and Floyd Lair, bought a substantial amount of timber on the Mendocino County, California coast. Allen, along with his brother, Harold and brother-in-law, Robert Cain, helped the Lair family build a new sawmill on the banks of the Russian River in Cloverdale, Calif.
Allen met his future wife, Neva Addison shortly after arriving in Cloverdale. Shortly thereafter, they were married.
In 1971, Allen returned to his hometown of Molalla and purchased a restaurant which was later known as The Little Gem. Allen and Neva operated The Little Gem for 25 years until their retirement.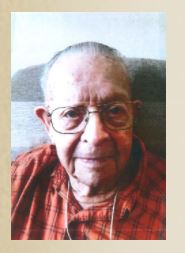 After the death of his wife, Neva, Allen married Evelyn (Harper) Damm of Molalla. Evelyn passed away on May 17, 2015 in Woodburn, Ore., where they had made their home.
Allen was a kind, thoughtful man who never had a bad word to say to anyone. When things were not always going Allen's way, his favorite saying was, "Oh shoot". Everyone who came into contact with Allen simply adored him.
Allen was preceded in death by his father and mother; brothers, Harold and Glen; sister, Geraldine Cain (Looney-Cain); and wives, Neva Addison-Looney and Evelyn Damm-Looney. He is survived by his nephew Gary Looney, of Bodega Bay, Calif.; niece Carolyn Ann Hutchinson, of Poteau, Okla.; stepdaughter Janice Addison Luchasi and her husband Albert, of Modesto, Calif.; and stepson Robert Damm, of Molalla. Allen will be dearly missed by all of those who knew him.
Allen will be laid to rest on Sat., Sept. 29, 2018, at 11 a.m. at Zion Memorial Park Cemetery, Canby, Ore., alongside his wife, Neva; his brothers; his sister; his mother; and father and step-father. Family and friends are invited.
After internment, there will be a luncheon in Canby, Ore. at a place to be name.