Albert "Bud" Darwin Larson
---

Albert "Bud" Darwin Larson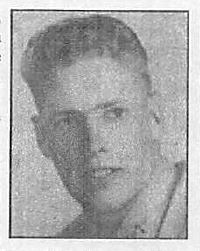 August 10, 1924 ~ May 24, 2016
Albert 'Bud' Darwin Larson, 91, passed away peacefully on May 24 in Salinas, Calif., where he lived with his daughter, Candace, for the last 2-1/2years. He was born to Doris and Eric Larson in Marquam, Ore. on Aug. 10, 1924. He resided in Molalla most of his life.
Bud was a veteran of World War II, proudly serving as a pilot in the U.S. Army Air Corps where he met his first wife, Bettye, mother of Candace and Eric. He was a Boy Scout Troop #257 leader and coached Little League Baseball for many years, having a positive influence on the youth of Molalla. Bud always loved baseball. He played for Willamette University, The Silverton Redsox, and the farm team for the Cincinatti Reds.
He worked for Martin Furniture Company, several logging companies, and retired as manager of the Molalla Telephone Company.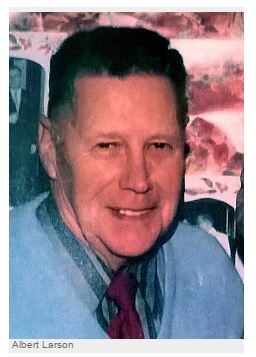 Bud was predeceased by his wife of 41 years, Helen Mae Larson, in 2003. They both loved the scout trips, hunting, fishing, and winters in Arizona with members of the Molalla Camping Group, friends and family. He belonged to the Odd Fellows and she belonged to the Rebekahs.
His sister, Marianne Gillespie and brother, Donald Larson also preceded him in death.
He is survived by his children, Candace Larson of Salinas, Calif. and Eric Larson of Los Angeles, Calif.; grandchildren, Jon (Steph, Zoe) Hurly of Colorado Springs, Colo.; and Johanna (Patrick) Manna of Levittown, Pa.; his loving sister, Barbara (Dean) Sandgren; and numerous nieces and nephews.
A memorial service will take place on July 16 at 11 a.m., at the Molalla United Methodist Church, located at 111 Mathias Rd., Molalla.
Memorials can be sent to any Hospice organization of your choice.
(Reprinted from the Molalla Pioneer)