Henrietta Josephine "Tudy" (Schadeck) Krupicka
---
Date of birth - February 9, 1934
Date of death - November 22, 2003
Henrietta Josephine Krupicka, of Molalla, died Saturday, November 22, 2003 at the Providence Milwaukie Hospital from natural causes. She was 69. A Funeral Mass is scheduled for Wednesday, November 26, 2003 at 2:00 p.m. at the St. James Catholic Church in Molalla. Viewing for Henrietta will be on Tuesday, November 25th, at the Molalla Funeral Chapel, 200 E. Main St., 3:00-7:00 p.m.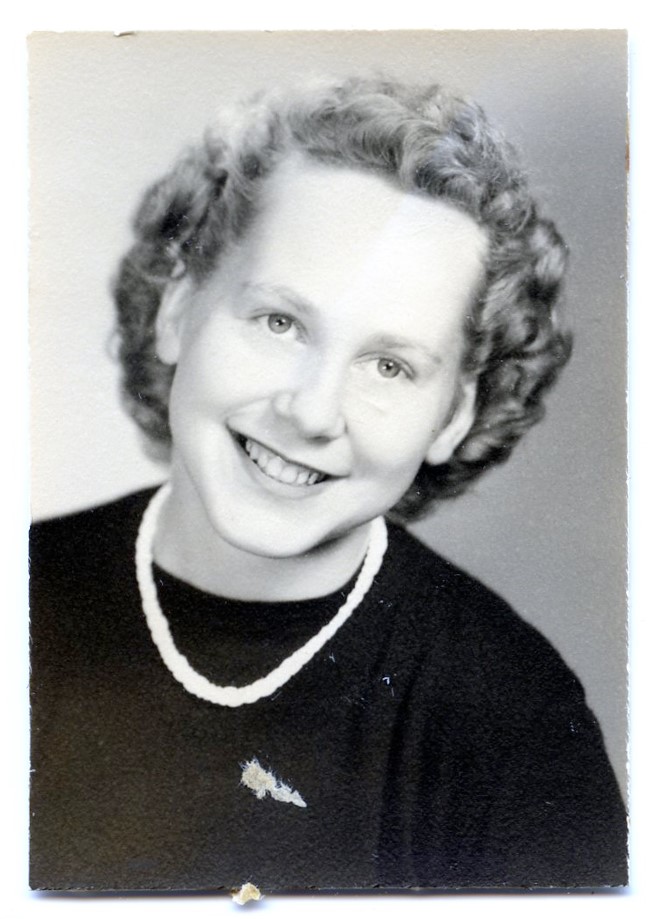 Henrietta Josephne Krupicka was born on February 9, 1934 in Portland, Oregon, to Jacob and Alice Frank. She has lived her entire life around the Portland area, namely Molalla.
Henrietta was 12 years old when her family moved to Molalla and she has lived here since that time. Henrietta was nicknamed ''Tudy''. That is how most everyone knew her. The family is not quite sure of how she became known as Tudy, but it stuck.
Henrietta married Paul Joseph Krupicka on August 9, 1952 in Molalla at St. James Catholic Church.
She was an active person being involved in the PTA, Cub Scouts as a Den Mother, and as a member of the St. James Church for about 52 years, where she had taught classes. She had also been an Avon representative for about eight to ten years. Henrietta loved gardening, knitting and country music. Her favorite country artist was Vince Gill.
Her family said that she was a caring person and cared for everyone. It was just her nature.
Her survivors include her husband of 51 years, Paul Krupicka of Molalla; three sons, Paul Krupicka, Jr. and his wife Cathey of Oregon City, Richard and Tim Krupicka of Molalla; sister, Patricia Wilhelm of Portland; brother, John Koos of Mulino; two grandchildren, Shenell Krupicka and Derek Krupicka.
Contributions may be made to the Muscular Dystrophy Association. Arrangements entrusted to Molalla Funeral Chapel, 503-829-2379.
Published by The Oregonian on Nov. 26, 2003.