Angela Marie (Meyer) Knerr
---
June 15, 1973 ~ May 26, 2016
Angela Marie Knerr passed away May 26, 2016. She was 42.
Angie was born to Sid Meyer and Dawn Hayes on June 15, 1973.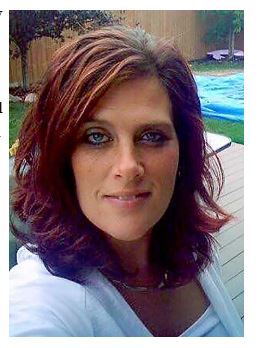 Angie attended Rural Dell Elementary and Fernwood, Molalla and Gresham high schools.
She worked in a variety of different fields including food, retail, a nanny and as a very talented corrections officer for Clackamas County. She always said her favorite job was being a nanny because she adored children.
Angie married Aaron Knerr on Feb. 27, 2007. Together they raised four beautiful children; Brody, Kylie, Kiersten and Jesse. Angie always said that she was born to be "Momma Knerr". Her kids were her whole world.
Angie is preceded in death by her little brother, Gregory Edward; her grandparents, George and Doris Meyer; her grandmother, Elizabeth Watson; and her uncles, Bill Meyer and Keith Hayes.
Angie is survived by her father and step-mother, Sid and Lori Meyer; her mother, Dawn Hayes; Angie's husband, Aaron Knerr; her four children, Brody, Kylie (Tyler), Kiersten (Ryan), and Jesse; her grandfather, Stan Watson; her uncles, Tom Zich, Scott and Robert Hayes; her aunts, Donna Zich and Mary Hayes; her cousins, TJ Zich, Danny, Brian, Calvin and Anthony Hayes; her cousin, Scott Jackson; her nieces and nephews; and her many friends.
Angie left an emptiness in many hearts when the heavens called her home. She will be tremendously missed. Her memory will live on with the many people who loved her.
A Celebration of Life will be held from 4 to 8 p.m. on Sat., July 9 at Wesley Lynn City Park, 12901 Frontier Parkway, Oregon City.
(Reprinted from the Molalla Pioneer)