Joyce Irene (Austin) King
---
Joyce Irene King
July 26, 2015
How many of us, when bored, would be told, "Go spit in your shoe!" Or better yet sung, "Go to the garden and eat worms!" Our Mom would and did! And we all dearly loved her.
Joyce was born in Gladstone, Ore. to Chester and Louise Austin, adding a little sister for big brother Charles. Years later they were joined by little baby Karen. A family of much love and fun.
She married Paul King in 1953, celebrating 62 years of marriage. They had five children, Harlan, Wanda, Janet, Ron, and Linda. They raised their family in Klamath Falls and then moved to Shady Cove in retirement. A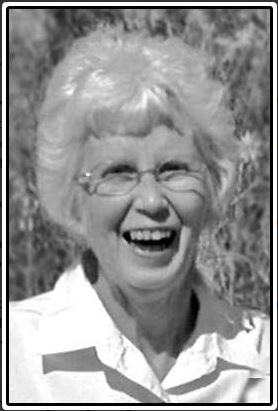 fter years of retirement fun, they moved to their current home in Central Point.
She had 10 grandchildren, 14 great-grandchildren, and two great-great-grandchildren! All of whom she kept tabs on. Always interested in their lives and families.
Mom was a Christian, homemaker, seamstress, baker, and gardener. She canned and was a great cook. She crocheted everything from baby clothes to afghans for her children and grandchildren. To this day a basket of yarn sits beside her chair ready to be used.
Plainly put, she was the best Mom ever!
With a hop, skip and a jump Mom left us, giving us a glimpse of Heaven. Mom, we love you and you will always be in our hearts and thoughts. As one of the grandchildren said, "Grandma, may your kitchen always smell like fresh-baked oatmeal cookies and your garden be ever-blooming." That's how we'll remember Mom.
A memorial service will be held at 2:00 p.m. Monday, August 3, 2015 at The First Church of the Nazarene, in the Chapel, 1974 E. McAndrews Road, Medford, Ore. 97504, (541) 779-7777.
Posted Jul. 31, 2015 at 2:00 AM , 2015 in the Medford Mail Tribune