Henry John Kilmer Jr.
---
Henry John Kilmer Jr.
July 5, 1935 - July 17, 2017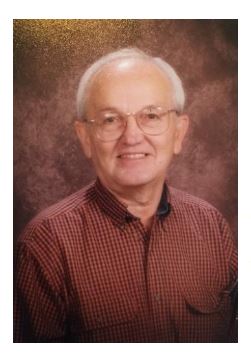 Henry John Kilmer Jr. passed away July 17, 2017 surrounded by family and loved ones. Henry was a life long educator and entomologist.
Born in Gladstone July 5, 1935, Henry was raised in West Linn and graduated from West Linn High. Henry went on to receive a BS from Lewis & Clark College and two Masters Degrees from OSU.
His life long interest in entomology was infectious and he and his "bugs" engaged many a young mind earning him the nick name "The Bug Man". Henry's career in education included: teaching at Molalla and Rex Putnam High Schools; Principal of Clackamas High School and superintendent of schools in Oregon, Alaska, Idaho and Nevada. Henry's passion for education and love of children was his calling.
During his more than 50 years as an educator he touched thousands of young peoples lives. When you were out with Henry it was a common occurrence to be approached by old students and colleagues whose lives had been positively impacted by Henry's work.
In the last years of his life Henry suffered from Parkinson's Disease and was lovingly cared for by John and Lucy Muresan. Their care and interaction with him deeply enriched his life and our family will be forever grateful.
Henry is survived by four siblings, twin brother, Conrad "Connie" Kilmer; sisters, Blanche Ethen, Linda Towe, Barbara Moore; five children, Henry Kilmer III, Steve Kilmer, Nanci Sloan, Debby Accuardi and Martie Kilmer; 14 grandchildren; and four great-grandchildren.
Henry was predeceased by his sister, Helen Statts. A funeral will be held at 11 a.m., Monday, Aug. 7, 2017 at Zion Lutheran Church in Oregon City.