James Christopher Keegan
---
Date of birth June 6, 1966
Date of death February 26, 2017
James "Jim" Christopher Keegan passed away at his home in Molalla on Feb. 26, 2017. He was 50.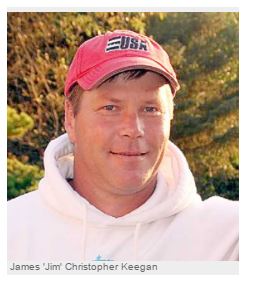 Jim was born to Jean and Tom Keegan on June 6, 1966.
After attending school in Molalla, Jim went to work logging for many years, until starting his own tree service. In business, he was known for being fair, honest, and had an eye for detail. He worked tirelessly, and took much pride in an honest day's work.
Jim will be lovingly remembered for his helpful nature, mischievous smile, and special twinkle in his eyes.
Survivors include his mother, Jean; partner of 22 years, Kris Maras; daughter, Makayla; step-daughters, Nicki and Kacee Click; siblings, Tracy, Tom (Kathy), John (Cheryl), Tony (Shannon), Mary (Dean); numerous grandchildren, aunts, nieces, nephews, and cousins.
A memorial will be held at the Molalla Moose Lodge on March 19 at 1 p.m. In lieu of flowers, the family requests that you please donate to Portland Rescue Mission-Shepherds Door.
Created on Tuesday, 07 March 2017 | Written by Molalla Pioneer