Janice Lorraine (Sumpter) Hunt
---
Date of Birth : January 29, 1937
Date Deceased : September 7, 2017
Hunt, Janice Lorraine (80)
Lorraine was surrounded by her loving family when she went to be with her Lord in Heaven on September 7, 2017, after a long and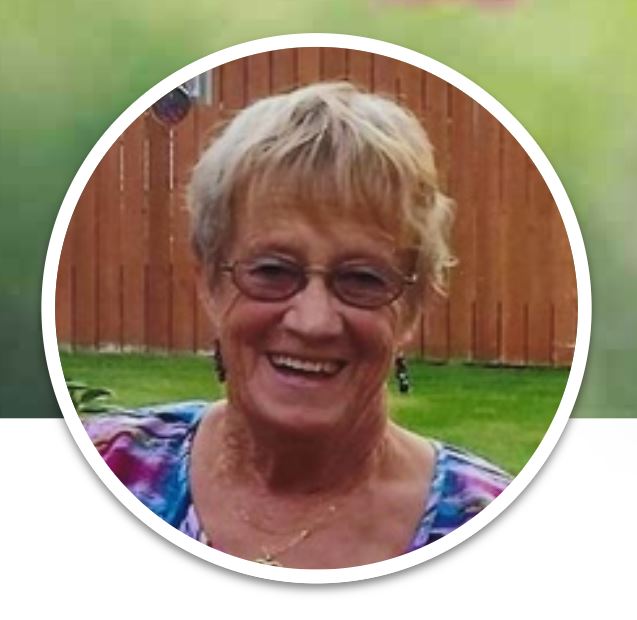 extended illness. She never recovered from complications from an operation after 17 days at Sacred Heart Medical Center ICU. She will be greatly missed, as she was the bond that kept the family together through 62 years of marriage and always made sure the kids had proper nourishment and were raised properly.
Lorraine was born to Virgil and Nina Sumpter on January 29, 1937, in Emmett, Idaho, Gem County. She spent her younger years in the Warm Lake, Idaho area, moving from logging camp to logging camp, often on skids wherever her dad and mom could find work. He as a logger and she as a camp cook. They also spent about a year or so in the Hells Canyon, Oregon area near the Snake River where the family lived in a one room spider infested cave-like living quarters that was carved into the hillside. Talk about poverty-they lived it!!
When she was about 5 years old, the family found work in the Molalla, Oregon area, and eventually she started school there where she was immediately accepted, became very popular and made innumerable friends, many of which exist to this day. She eventually graduated high school at MUHS where she was a 4-year cheerleader. During her school years she worked during the school lunch period and on Saturdays at the Molalla Café to buy her school clothes.
She was elected Freshman May Day princess, along with her best friend Sharon Mallott and that was when she asked a boy named Gary Hunt to be her escort in the May Day Festivities. As you can see, everything that eventually happened is all her fault. 62 years of wonderful marriage, 3 kids, 7 grandkids, and 8 great grandkids, etc. She was a very caring person and never forgot a birthday or anniversary.
Words cannot explain how much love for her family she possessed. Also, she idolized her mother and often tried to be like her. She was somewhat of a hunter as she went hunting with Gary and shot and killed 2 buck deer by herself. Also, one full-grown coyote that came walking up the log she was on. As everybody knows, she loved to sing, and was constantly humming to herself.
She was also a very active person, played in the women's softball league for many years, did a lot of snowmobiling, and "dance", did she love to dance!! Many Saturday nights after the music shut down it was down to the Hunt's place for breakfast with all our friends.
Lorraine always had a camera in hand, and was constantly taking photos of kids, grandkids, great grandkids, sunsets, eagles above our deck, moose, deer, etc. She had so many scrapbooks and pictures they were uncountable.
She loved the water and could float and/or swim like a fish. She could never get enough of traveling and had been in all 50 states not to mention the 2 trips around the US in her favorite motor home. She had travelled to Tahiti, Bora Bora, Hawaii, Costa Rica, Alaska, Canada, & Mexico. Last of all she "loved flowers", mowing lawns and generally keeping the place spotless.
Lorraine was undoubtedly the world's greatest "Seahawk" fan and the last words she uttered in her life were "Go Hawks!!"
She is survived by her husband Gary of 62 years; 3 children- Cathy Slinger, Dave Hunt, and Brenda Pike; a sister Mary Rankin; brother Bill Romero; 7 grandkids, and 8 great grandkids.
There will be a memorial to celebrate her life at 1:00 p.m. on June 9th, 2018 at the Sherman-Campbell Funeral Home in Newport, Washington.