Gary Alden Hunt
---
Date of birth - April 19, 1935
Date of death - December 07, 2018
On Dec. 7, 2018 Gary, 83, was reunited with the love of his life.
He was born on April 19, 1935, in Portland Ore., to Alden and Nita Hunt.
He spent his early childhood in Portland where he attended grade school. As a boy he had paper routes, mowed lawns, collected pop bottles and would even catch squirrels, train them and then sell them to the 'city folk' as pets.
In the summer of his freshman year he moved to his aunt and uncle's farm in Molalla Ore., where he graduated in 1953. He was on the wrestling team and played football.
He was quite small (but tough) and his teammates nicknamed him 'Mighty Mouse.'
In the spring of 1952, a cheerleader asked him to the May Day dace. They became high school sweethearts and were married in July 1955. They were married for 62 years.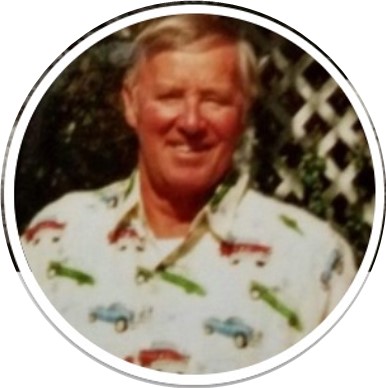 Two years later, they started a family and were blessed with three children. He was a fantastic father.
Gary served in the Naval Reserves for six years, based out of Portland and San Diego, Calif. He worked for Crown Zellerbach Corp. for 14 years. First as a sawyer, and then as a timber cruiser. He ended as a log scaler, first working in the sorting yard and ended up scaling logs on the Columbia River jumping from log to log with a pike pole. Lunchtime was spent 'log burling' with co-workers for fun.
In 1967 Gary and Lorraine bought a ready mix concrete/sand and gravel business and moved the family to Newport, Wash. A couple of years later they also purchased a Presto-log and coal delivery business. He started with three trucks and a run down batch plant and built up to a successful 12-truck operation, which he sold in 1978.
He retired at an early age, but became antsy and continued to work several jobs, which included farmhand and inspector for an engineering company. He built several houses and worked as a carpenter and concrete hand for his son's construction business.
Gary helped organize the first Booster Club in Newport where he served as president.
He loved playing softball and was instrumental in starting the first softball league in Newport and served as commissioner for two years.
He also coached a women's team for many years, winning several league titles. He also worked as an umpire for the league for years.
Gary coached little league baseball and served as assistant scoutmaster.
He loved the outdoors and spent countless hours hunting, fishing, and camping with the family. He absolutely loved horse packing into the Blue Mountains to hunt for elk.
Summers were spent boating on the river and he and Lorraine spent a month boating, camping, and exploring Lake Powell.
Winter was time for snowmobiling, with family and friends. He helped start the Kool Katz snowmobile club and raced in three 100 mile cross country races at Priest Lake.
Gary retired for good in 2009. Gary and Lorraine became snowbirds and spent summers at their house on the Pend Oreille River and winters at their second home in Yuma, Ariz.
They were fortunate enough to have traveled extensively in their late years. They made trips around the U.S. in their motor home as well as trips to Europe, Hong Kong, Japan, Costa Rica, Tahiti and Hawaii.
Gary was an old-fashioned car buff. He bought and restored several antique cars and pickups. He enjoyed going to car shows and parades, often hauling around homecoming queens and other royalty. He was most happy when working on or driving his old rigs.
Gary was preceded in death by his mother Nita, father Alden and his loving wife Lorraine.
He is survived by his children Cathy (Hunt) Slinger, Coeur d'Alene, Idaho; Dave Hunt, Newport, Wash. and Brenda (Hunt) Pike, Boise, Idaho.
A memorial will be held for him in the spring. We would like to extend an invitation to each and everyone touched by his goofy laughter and his infectious smile. We hope to see you in the spring.