Margaret Lynn 'Marlynn' McFadden Hume
---
Date of birth - March 16, 1946
Date of death - January 26, 2020
Marlynn passed away Sunday, Jan. 26, 2020, at her sister's (Janet Denton) home, after a long battle with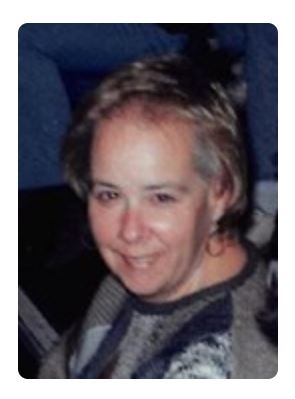 cancer of the esophagus and COPD. Her husband of almost 52 years, Bob and nephew, Scott McFadden, were also with her.
Marlynn lived for 51 years at the Oregon Yacht Club moorage in a floating home with Bob and sometimes a cat, most notably Mr. Simms and Audrey. She was very active on the OYC board, serving for several years as treasurer and secretary and two years as Commodore. Members respected her for her calm demeanor and efficiency and her sense of humor.
She worked as a transportation specialist and dispatcher (trucking). Her longest tenure was her 22 years dispatching for Fred Meyer. Early in that job she was ordered to go make coffee and she promptly let it be known she was there to schedule trucks to the stores. Word spread among the drivers "don't mess with Marlynn." She was loved by many at Fred Meyer and was always invited to driver's annual breakfasts, long after her retirement.
Marlynn enjoyed traveling and driving. She planned many wonderful road trips around the U.S. and Canada and joined friends for trips to Italy and France. She also loved table games of all kinds and was a regular in a pinochle group of gals who had also worked at Fred Meyer. She maintained close friendships with friends from high school and was an active participant in their frequent activities.
She is survived by her husband, Bob Hume; sister, Jan Denton; brothers, Ron McFadden (Louise), Bob McFadden (Kris); mother, LaVerna Peoples; and numerous nephews. A celebration of her life is being planned.