Irene Mae (Sether) Gruver
---
Date of birth - May 23, 1928
Date of death - September 8, 2015
Irene Mae Gruver passed away suddenly on Tuesday, September 08, 2015 at the age of 87 years.
Irene Mae Sether was born to George and Palma Sether on May 23, 1928 in Molalla, Oregon.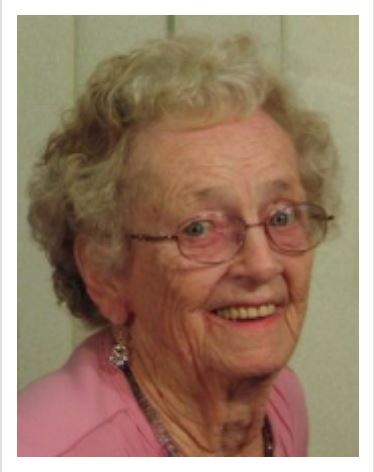 Following high school graduation in Molalla, Irene attended Business College and worked as an insurance receptionist. Irene married Robert L Gruver at Zoar Lutheran Church in Canby Oregon on August 29, 1948.
To that union was born, Karen and Sharon with the attached bill of $5.00 for the extra deliver expense for the twins. The twins were followed by Shirley and a brother, Robert.
Irene is survived by her husband Robert, daughters Karen Johnson and Shirley Johns, granddaughters Michele Rector (Bob), Susan and Stephanie Halberstadt, and Malinda Gruver, grandsons Bret Johns and Joseph Gruver. Irene was preceded in death by her parents, a daughter, Sharon Halberstadt, son Robert Gruver and brother Raymond Sether.
As a member of Trinity Lutheran Church, Irene and Bob have been regulars at the Wednesday Lutheran Hour and Irene a member of the quilters. She and Bob were also a part of the Friday Community Kitchen.
A Memorial Service will be held at 2:30 pm on Saturday, Sept. 26, 2015 at Trinity Lutheran Church, 1200 Easy Street, Brookings.
Redwood Memorial Chapel is assisting the family.