Andrew Woodford Gribble, Jr
---
Date of birth March 26, 1924
Date of death January 3, 2018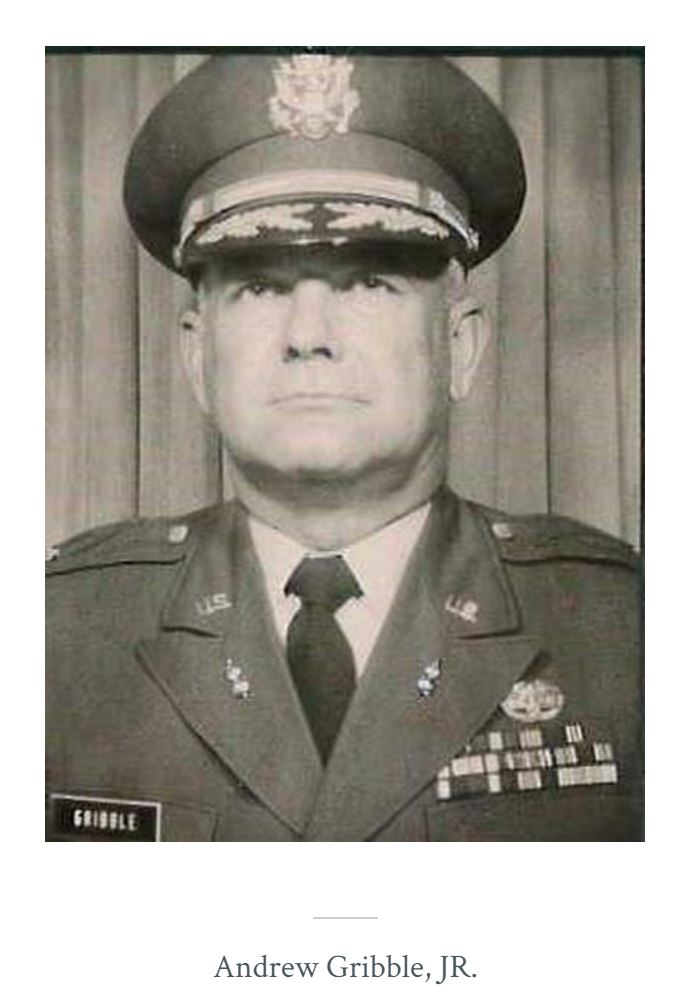 Andrew Woodford Gribble, Jr., US Army Major (retired), died in Lansing, Kansas on Jan.3, 2018. He was 93.
He was born in Portland, Oregon to Andrew W. Gribble, Sr. and Iness Lorena Knox Gribble.
Andy was a WWII US Army combat medic, meeting Ingrid in Austria. Called back up for Korea, Andy was commissioned, making the Army his career. Of his Army awards, Andy was most proud of his Combat Medic Badge from WWII.
Supervising construction was his second career. He also enjoyed golfing and hunting.
Andy was preceded in death by his parents; daughter, Audrey; sister, Joy; and brother, Joe. He is survived by his wife, Ingrid; daughter, H. Andrea; son, Andy III; seven grandchildren; brother, Tom (Emily); sister-in-law, Joann Gribble; and numerous nieces and nephews.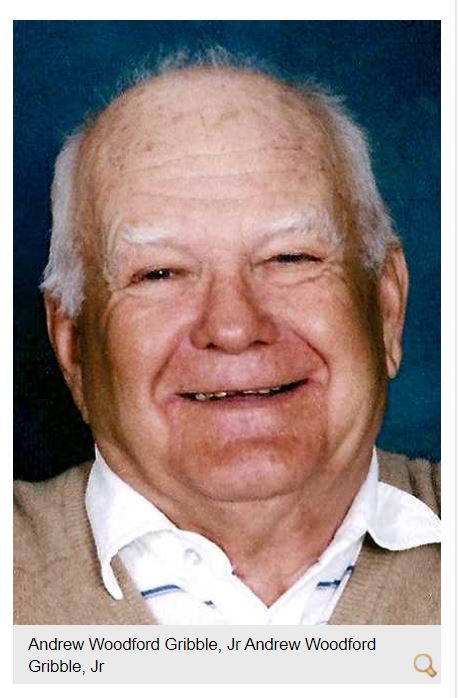 A Celebration of Life will be held in Oregon later, with burial at the Gribble Pioneer Cemetery at Canby, Oregon.
------------------------------------------------------------
Andrew Woodford Gribble, JR. 93, of Lansing, KS, passed away Wednesday, January 3, 2018, at Twin Oaks Health & Rehab in Lansing, KS.
Andrew was born March 26, 1924 to Andrew and Iness (Knox) Gribble, SR. in Portland, OR.
He served in the Army during the World War II and Korean War. Andrew and wife Ingrid settled down in Chattanooga, TN to raise their children Hanna and Andy.
He loved woodworking, hunting and being a pilot.
He is survived by his wife, Ingrid Gribble, two children; Hanna Andrea Gribble & Roy Ahrens, Andrew (Lisa) Gribble, III, seven grandchildren; Amy, Ingrid, Burli Walter, Jordan, Andrew IV, Tom and Sam, six great grandchildren; Michael, Jacob, Grace, Luke, Sydney, Mason, and his brother Tom Gribble.
Services for Andrew will be at a later date.