Kathleen (Yoder) Frome, age 70, born January 28, 1942, died February 1, 2012.

Kathleen Yoder Frome passed away at her Portland home on February 1, 2012, after a battle with cancer.

Kathleen was born on Jan. 28, 1942, in Oregon City to Nolan and Helen Yoder of Yoder, Oregon.

Kathleen graduated from Molalla Union High School and attended Oregon State University. While at OSU, she was a member of Kappa Kappa Gamma sorority. Kathleen would later continue her education at Portland State University, where she obtained a Masters Degree in special education.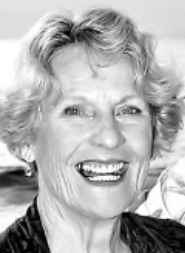 Kathleen worked as a teacher and later as an administrator for the Clackamas County Education Service District.
Kathleen is survived by her husband of 48 years, Dennis; her son, Michael Frome of Portland; her daughter, Britton Frome of Lake Oswego; her sister, Marcia Oswalt of Kodiak, Alaska; and her sister, JoAnn Beck of Canby. Kathleen was preceded in death by her sister, Susan Corey.
Kathleen enjoyed reading, hiking, gardening, and spoiling her grandchildren. She was a member of several book groups and enjoyed being part of the League of Women Voters.
At Kathleen's request, there will be no memorial service. In lieu of flowers, the family suggests a donation to the charity of the giver's choice.
Published in The Oregonian on February 5, 2012