Evelyn Luella (Hofstetter) Freeman

Evelyn Luella (Hofstetter) Freeman passed away December 18, 2016, at the age of 81. Evelyn was a devoted wife, mother, friend, and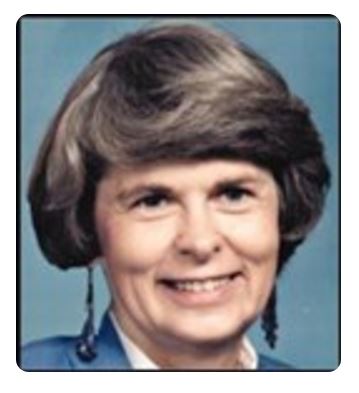 educator. She taught at public schools in five states, trained federal employees, and served as a deacon, elder, and director of Christian education in Presbyterian churches.

A celebration of her life will be held Saturday, March 18 at 2:00 PM at Magnolia Presbyterian Church (3051 28th Avenue West, Seattle, WA 98199).

Evelyn grew up on a farm in Meadowbrook, Oregon, where she helped her mother and sisters cook for threshing crews, and picked beans and berries to earn the money for fabric to sew her own clothes. She paid her tuition at Seattle Pacific College in Seattle by working at a paper mill and at a Smuckers plant, where she pulled rotten strawberries off the processing line and met William H. (Bill) Freeman. Bill accidentally ran a forklift into a plant wall, cutting off water to the women's washroom, but, in 1956, Evelyn married him anyway.

Evelyn and Bill were both the first in their families to attend college and earned four graduate degrees between them. Bill also served as an officer in the Air Force. During their years in Seattle, Evelyn taught home economics at Seattle Pacific, and at Nathan Hale High School, where she developed courses on child development, finances, and other life skills. She often said that she wanted her tombstone to read, "Home Economics is more than cooking and sewing."

In 1979, Evelyn and Bill moved to Falls Church, Virginia, where Bill served at the Pentagon and Evelyn used her teaching and organizational skills as a program analyst and trainer in management efficiency for the federal Departments of the Treasury and Interior in Washington, D.C. One of her favorite federal jobs was for the Department of the Army, where she counseled retiring generals on civilian careers.

Evelyn and Bill retired to Port Townsend, WA, in 1998, where they sang in local choirs, were active members of First Presbyterian Church and Trinity United Methodist Church, and dressed as clowns for the Rhododendron Parade. They returned to Seattle in 2009. Evelyn was a loving caregiver to Bill as his memory declined, until his death in 2013.

Evelyn is survived by her daughter, Kris Freeman, and her son, Dan Freeman.
Published in The Seattle Times on Mar. 5, 2017