Janyce Geraldine (Cole) Fitch
---
February 23, 1934 - February 6, 2016
Janyce Geraldine (Coles Evans) Fitch, 81, of Longview passed away Feb. 6, 2015, at home.
She was born Feb. 23, 1934, in Longview, to Albert H. "Bud" and Jeanette S. (Brill) Coles. Janyce graduated from Molalla High School in Molalla, Ore., with the class of 1952.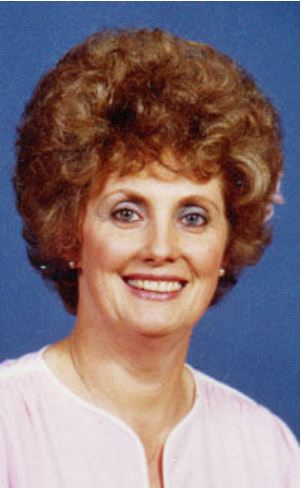 On April 17, 1953, she married Homer G. Evans in Longview. They had two children and later divorced. Janyce married Dale E. Fitch in Longview July 27, 1963. She helped raise his son and together they had a fourth child.
Janyce worked in the Fibre box plant, and she and Dale co-owned Dale's Quality Meats for nearly 30 years. She later retired from Walmart's jewelry department. Janyce was a fun person, but was not afraid to voice her opinion. She enjoyed gardening, trips to Las Vegas and Reno, and time with her family. She loved music and liked to sing and dance.
Survivors include two daughters, Roxann J. Shreaves of Toutle Lake and Jacqueline M. Eubanks (Joe) of Longview; a son, Christopher E. Fitch of Longview; her stepson, Scott Fitch of Longview; nine grandchildren, Ryan Shreaves (Erin) of Tacoma, Rachel Shreaves (Jesse) of Olympia, Nikki Brown (Ryan), Ashley Evans, Crystal Fitch (Tanner) and Travis Fitch, all of Longview, Christina Eubanks-Ohana (Sam) of Anchorage, Alaska, Jennifer Eubanks-Lindsay (Stuart) of Chugiak, Alaska and Brett Fitch of Seattle; and 11 great-grandchildren.
Janyce was preceded in death by her husband, Dale in 1997; and two sisters, Corky Coles and Idalee Coles-Singleton.
A memorial service is planned for noon Feb. 21 at the Heron Point Club House.
Memorial contributions may be made to the Community Home Health & Hospice, P.O. Box 2067, Longview, WA 98632.