Laurita Joanne (Thomas) Fisher
---
Date of Birth : October 19, 1937
Date Deceased : December 5, 2011
Laurita "Rita" Joanne Fisher, age 74, died at Memorial Hospital in Colorado Springs, Monday, December 5, 2011. The cause of death was heart failure.
Born October 19, 1937 in Silverton, Oregon, she lived many places before making Colorado her home for 40 years. As a military wife, she lived in Hawaii and Germany. She loved traveling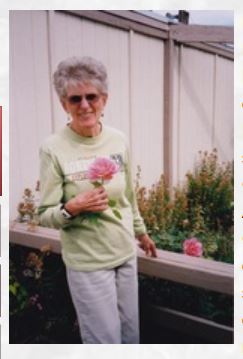 and exploring different cultures.
She was trained as a secretary. She worked in a variety of jobs over her lifetime, eventually working and retiring from the civil service. Her favorite job was working in Army Community Services where she helped military families.
She is survived by her children: Debra, Tamara and Joel; grandchildren: Andrew, Michael, Kaitlin, Jayme, Matthew, Lee, Joel, Keitaro and Seiko; great-grandchildren: Madison, Emma and Zayden and her sisters: Rosalene and Maralene. She was preceded in death by her sister, Clorene and brother, Lauren and grandson, Zachary.
A celebration of her life will be held on Friday, December 16th at Cheyenne Place from 3-5. In lieu of flowers, memorial contributions to the Multiple Sclerosis Society or a charity of your choice are welcome.