David Stanley Fisher
---
David Stanley Fisher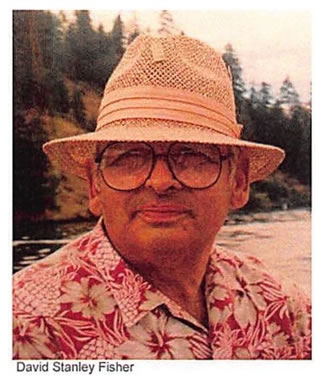 March 24, 1939- August 28, 2014-
David Stanley Fisher, Born March 24th 1939 to Harold and Orpha (Lais) Fisher in Hubbard Oregon, passed away Thursday August 28th at his home in Canby.
David attended Molalla area schools before joining the U.S.Army in 1958 where he was posted to Bad Herzfeld, Germany as a Combat Engineer and Demolitions Specialist.
After receiving an Honorable Discharge David returned home where he would manage CTA Communications, a division of Canby Telephone, from its start until his retirement in 1997. In 1975 David realized a longtime dream and finally married Jeanne, his high school sweetheart.
David was an avid outdoorsman enjoying time spent in South East Oregon's Outback around the Steen's. All have very fond memories of adventures taken and fish caught camping with Dave who took particular joy in passing on his love of the outdoors to his children and grandchildren.
Above all David cherished a personal relationship with Jesus Christ. Living this faith by working with various local charities as well as helping those in need on a personal level David had a large impact on not just his community but the
people in it as well.
It was David's Greatest wish that all of his Children, Grandchildren and Great
Grandchildren would come to know Jesus as he had.
He is survived by His wife Jeanne, three brothers, two sons, a daughter, six grandchildren and five great-grandchildren.
A Memorial Service will be held Saturday September 13th at New Life Four Square Church in Canby.A period of fellowship will begin at 11am followed by the actual service at 1pm.
Created on Wednesday, 10 September 2014.