Rosalund "Rose" Frances Skirvin Fishe
---
Date of birth - June 15, 1931
Date of death - September, 2013
Resident of Concord
Rosalund Frances Skirvin Fishe (Rose), loving wife, mother, grandmother, great-grandmother, sister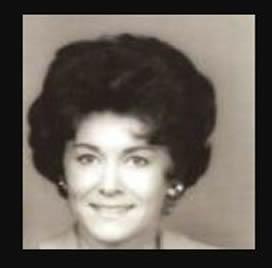 and aunt, passed away unexpectedly on September 6, 2013.
Rose, affectionately called "Rosie" was born in Mt. Angel, Oregon on June 15, 1931 to Enoch and Gertrude Skirvin, being one of 13 children.
While attending Molalla High School, Rosie met a handsome young man named Tom at a picnic. They fell in love and were married on Dec 15, 1948 in Silverton, Oregon and shared a lifetime of love and happiness. In 1954 they moved to the Bay Area when Tom started his career as an Oakland Police Officer.
Rose was a homemaker for most of her life, but also enjoyed working at Montgomery Ward in Pleasant Hill for many years. Rose was a beautiful, loving woman with a natural creative touch. She loved to paint landscapes and sketch portraits of her family and sew clothes for her children and grandchildren. Rosie had a green thumb and loved to garden, growing beautiful flowers, especially roses (her favorite). She canned her home grown vegetables and fruit (her dill pickles and jelly were the best!) One of her favorite things to do was share family pictures with everyone - Rose was very proud of her family!
For the past nine years, Rose enjoyed living at Montecito Oakmont Senior Living (Aegis) in Concord where she had many friends.
The family would like to thank the staff at Montecito for their compassion and help.
Rose was preceded in death by her husband of 54 years, Tom E. Fishe, and her beloved cat "Miss Kitty". She is survived by her children Sue Fishe Brown and Tom Fishe (Laura); grandchildren Michael Brown (Nicole), Kristen Brown (and fiancé Matt Landre), Erin Fishe and Derek Fishe; great grandchildren Hayden Fishe and Morgan Brown; as well as 6 brothers and sisters and many nieces & nephews, all of whom loved her dearly and will truly miss her.
Family and friends are invited to a visitation on Wednesday, September 11th from 9:30-10:30 a.m. at the Oak Park Hills Chapel, 3111 N. Main St., Walnut Creek, followed by a graveside memorial service at 11:00 a.m. at Oakmont Memorial Park, 2099 Reliez Valley Rd., Lafayette.