Donald Robert "DB" Exton
---
Donald Robert "DB" Exton, born April 12,1956, died February 28,2017
Born April 12,1956, Died February 28,2017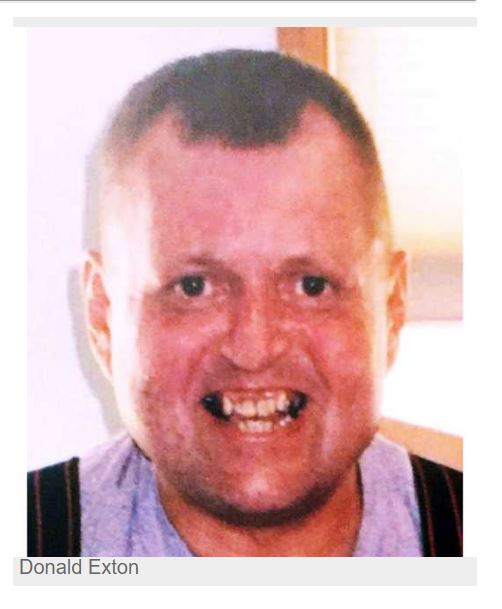 Don Exton left this life peacefully at the home of his sister in Poulsbo, Washington following a lengthy illness.
He was born in Oregon City and raised in Molalla where he graduated from high school with the class of 1974.
He served in the Army and Oregon National Guard for six years. He was a member of the LDS Church and served a two year mission in the West Virginia Charleston Mission. He attended college at the Dunwoody Industrial Institute of Baking in Minneapolis and worked as a baker and kitchen worker in the greater Portland area.
Siblings include Evalee (Phil) Winkler, Northglenn, Colo., Bruce (Kathy) Exton, Port Orchard, Wash., Debra (Steve) Miles, Poulsbo, Wash., Tom (Georgeanne) Exton, Oregon City, Yetta (David) Exton-Conrad, Oregon City, Nancy (Ron) Gibney, Chiloquin, Ore., Zon (Rhonda) Exton, Molalla. He has 22 nieces and nephews and 32 grandnieces and nephews.
He was preceded in death by his father, Walter Loell Exton; mother, Margret Mae Lanz Exton; and sister Barbara Ann (Savo) Waitkowicz.
A memorial will be held at 11 a.m. Saturday April 8, 2017 at the LDS Chapel 14340 So.Donovan Rd., Oregon City.