Jean Marie (Schriever) Epley
---
Date of Birth : February 17th, 1928
Date Deceased : July 15, 2018
Jean Marie Schriever Epley lived her formative years on a small farm in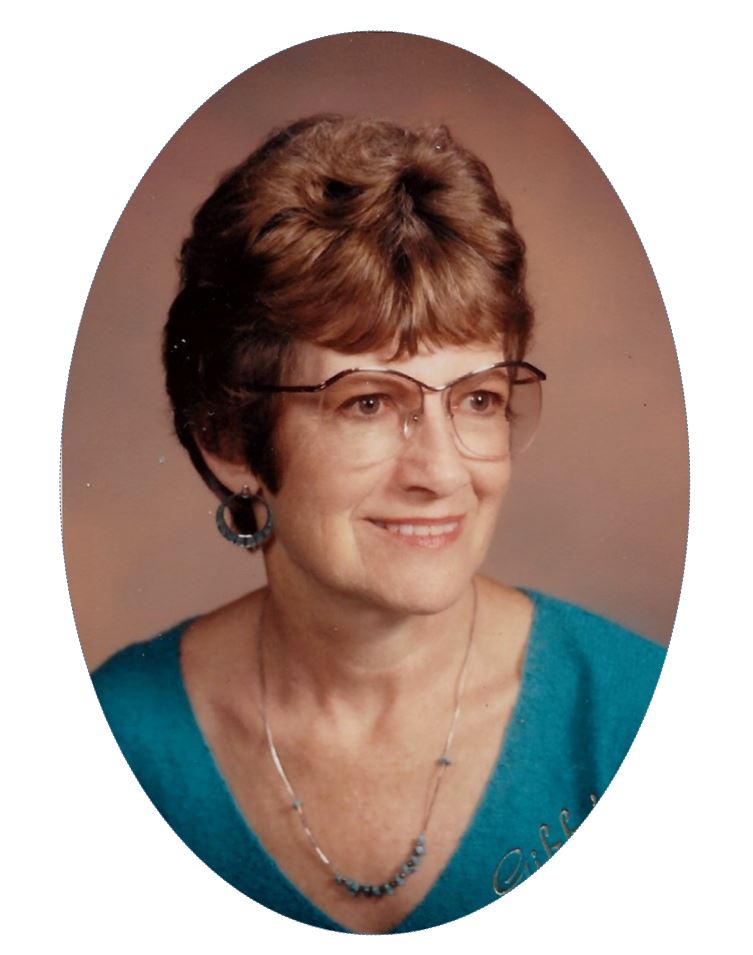 the community of Yoder Oregon south of Canby. She was born in Portland Oregon on February 17th, 1928 to Harry B. Schriever and Myrtle M. McNeil Schriever. In 1936 the family moved to the Yoder area, where she graduated from Yoder Grade School. She attended Molalla High School and enrolled in Oregon College of Education (now Western Oregon University) where she graduated with a degree in Elementary Education.
She taught school for several years in the Tigard School District. She then took employment with the Department of Defense's Dependents School System and taught in Japan, England and Germany. She met Lieutenant Colonel Thomas K. Epley, US Air Force, and they were married in Ramstein Germany in 1964. After her return to the US, she taught in the LaMarque School District in Texas City, Texas until her retirement. In 1986, she was named runner-up Texas teacher of the year.
Jean had a lifelong love of music starting with piano in grade school, picking up the flute in high school, and the violin in college. In her teaching profession she soon specialized in music, primarily in the elementary grades. She attended every musical event possible and was a long-time season ticket holder to the Oregon Symphony. Wherever she lived, she was active as a church musician. She was a member of Smyrna UCC since 1943. She was also a very active member of Delta Kappa Gamma, the International Society for Key Women Educators becoming Texas state president.
Growing up, she was part of a close-knit community, had many friends, and participated in numerous activities. She loved to tell about the time there was a family gathering and she and her brothers and cousins decided to go to a drive-in movie. Apparently, they didn't have enough money, or they wanted a better price, so some of them climbed in the trunk before they got to the ticket booth. They were let out to see the movie. Another time, she and some other girls were being taken by Mary & Ada Yoder to Portland for a cultural event. Driving past the paper mills in Oregon City, they had choice comments about the smell. They were told that proper young ladies should say, "What an unpleasant odor." Returning the same route, the girls stifled their giggles, and all said, "What an unpleasant odor." Another time, she and other neighborhood kids were riding with Perry Yoder to pick cherries at his orchard. He ran off the road and they had to hitch a ride back to Yoder unscathed.
After the death of her husband, she returned to Oregon and lived in Hope Village. In later years, Jean was adopted into David's family and attended all the family gatherings. Her grand nieces and nephews made her a T-shirt with all their little handprints, names, and, of course, musical notes on it. She loved animals, too, especially dogs.
Jean was very fond of her brothers. She told Irene that "Nothing will ever come between me and my brothers."
She died on July 15, 2018 in Canby. She is survived by two stepsons, John A. Epley (Joyce), of Greer, SC and Thomas K. Epley (Kathye), of Friendswood, TX, three grandchildren and two great grandchildren. She is also survived by brothers Byron Schriever (Dorothy) of Aurora and David Schriever (Irene) of Molalla, as well as seven nieces and nephews and their families. She will be interred at the Smyrna Cemetery.
The family suggests remembrances be made to the Schriever Family Scholarship of the Molalla Alumni Scholarship Fund. (Make checks payable to MASF, P. O. Box 1050, Molalla, OR 97038) or Smyrna United Church of Christ.