Walter Harlen "Bud" Dix
---
Walter Harlen Dix 1930-2012
Posted: Monday, Jul 2nd, 2012



Walter Harlen "Bud" Dix, 82, died June 26, 2012 at his home.

He was born April 13, 1930 in Oregon City, Oregon to Harley and LIllian Dix.

He went to Molalla High School and in 1949 joined the Army and served in the Korean War.

After the war, he married his wife of 60 years, Billee J. Harkness, in Vancouver, Wash. on March 21, 1952.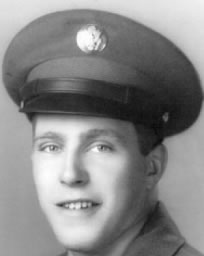 He worked all his life as an independent log truck driver.

He was a man of many interests. Car racing at Cottage Grove Speedway was a passion. He was fortunate to be very good at it and two years in a row finished number one. He was an avid hunter and ocean fisherman, always coming home with the big one and a smile on his face just as big.

He was a past Exalted Ruler and District Deputy for the Elks Lodge. He was also a member of the Moose Lodge and VFW.

He is survived by his wife, Billie, daughter, Debra Brice of Junction City, grandson, Jeff Hood of Corvallis and many nieces and nephews.

He was preceded in death by a brother, Richard Dale Dix.

A celebration of life is planned at the Cottage Grove Elks Lodge, 755 N. River Rd., on Saturday, July 7 at 2 p.m.

Family requests memorial contributions be made to the Elks Lodge for their work in the community.

Arrangements under the care of Andreason's Cremation and Burial, Springfield.
Obituary reprinted from Cottage Grove Sentinal, Cottage Grove, Oregon.