Mark Harlan Dix
---
Date of birth November 8 1964
Date of death July 5 2017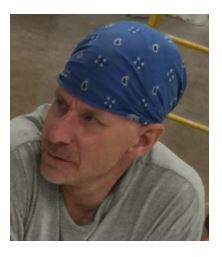 Mark Dix passed away on July 4th, 2017 unexpectedly. He was born November 8th, 1964 in Oregon City, OR to Richard Dale and Carol Dix.
He graduated from Molalla High School in 1983 and furthered his education at Oregon State University.
Mark had a passion for music and worked many years at Capitol Records in Los Angeles, CA. He was currently working for North Pacific Forestry as a crew chief fighting wild fires.
Mark is survived by his mother Carol Whitmore, his brothers: Gregg Dix, Gary (Jodi) Dix of Molalla, Michael Dix of Clackamas, His sisters: Connie (Ken) Martin of Mulino, Carrie (Shane) Carpenter of Molalla, His uncle: Lyle Olson of Molalla, and numerous nieces, nephews and cousins.
A Celebration of Life Service will be held at 1:00 pm on August 5th at Foothills Community Church located at 122 Grange Ave. Molalla, OR.